Administration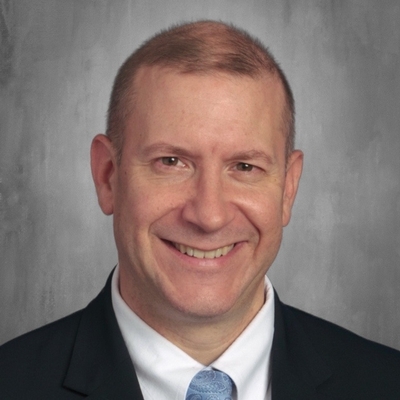 John M. DeJak
Headmaster
Mr. DeJak received the B.A. Classics (Latin) degree from Loyola University Chicago and embarked on a teaching career that has spanned over 20 years. He attained his J.D. from Ave Maria School of Law in Ann Arbor, practiced law, and served on active duty as an officer in the U.S. Army prior to being named the founding headmaster of two private high schools in the Twin Cities area: Chesterton Academy and Holy Spirit Academy. He has taught Latin, Greek, literature, government, and theology in high schools in Chicago, Cleveland, the Twin Cities, and Ann Arbor. He is the co-editor of With God in America: The Spiritual Legacy of an Unlikely Jesuit (Loyola Press, 2016). A member of the Fellowship of Catholic Scholars, his articles have appeared in Chronicles, Homiletic and Pastoral Review, Gilbert Magazine, the Distributist Review, and the St. Austin Review. He and his wife, Annie, are the proud parents of eight children and live in Front Royal, Virginia.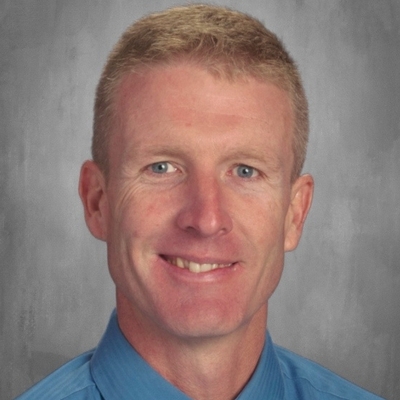 Chris Vander Woude
Dean of Students & Athletic Director
Mr. Chris Vander Woude has lived in Virginia all his life except his first year, as he was born in Atlanta, Georgia. He was raised on a small farm in Nokesville Virginia where most of his family still resides. After graduating from Christendom with a degree in History he married Katy (Hadro) Vander Woude. They just celebrated 15 years of marriage. Chris worked at Christendom College for 10 years while Katy earned her Doctorate in Physical Therapy from Shenandoah University. While at Christendom he worked 7 years as the Athletic Director and 3 more as the Dean of Students. They are blessed with a 7-year-old daughter, Zelie, whom Katy homeschools. For the last 5 years he has been the Athletic Director at Saint John Paul the Great Catholic High School in Dumfries, Va. They live outside Manassas and enjoy raising chickens, gardening and spending time with their large families. He is excited to serve the students and families at Chelsea in his new role and for their family to be part of the Chelsea Community.
Brian Peppiatt
Dean of Lower School
Mr. Peppiatt has been working with children from preschool age to higher education in both private and public schools for over 20 years. He has taught second, third, fourth, and fifth grades, and K-8 Technology. Mr. Peppiatt has been a school administrator at the elementary and middle school levels since 2009, where his main roles were curriculum development, evaluating and coaching teachers, and supervising Special Education. He also served as a school principal at a PreK-8th grade Catholic school in the Diocese of Raleigh, North Carolina. He holds a Bachelor's degree in Marketing and Management from Siena College, a Master's degree in Elementary Education from Iona University and an endorsement in PreK-12 Education Administration & Supervision from George Mason University. He and his wife, Christine, have seven children and their five youngest girls attend Chelsea Academy.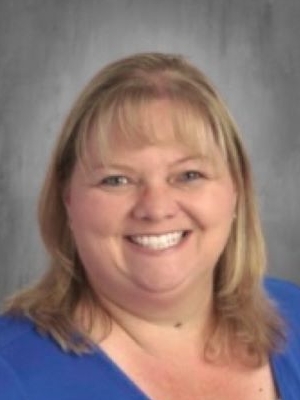 Danille Wilson
Chief Financial & Business Officer
Mrs. Wilson joins Chelsea with over 20 years of experience in the financial industry. She has managed a wide range of financial, technical, regulatory, policy, personnel, and business responsibilities within small and medium sized organizations. Her experience includes the areas of fiscal growth, financial management, corporate affairs, investor relations, facilities management, and human resources. A Northern Virginia native, Mrs. Wilson earned her Bachelor's degree from the University of Mary Washington. She and her husband, Jeff, are the proud parents of Zach (9th grade) and Jacob (4th).
Therese Zepeda
Director of Admissions
Mrs. Zepeda graduated from Christendom College as valedictorian with a degree in Political Science. She has served as an admissions counselor, instructional assistant, and academic counselor for Seton Home Study; taught ESL classes at Virginia International Academy for two years; and taught 5th grade at Chelsea Academy for three years. Therese and her husband, Tom, have five children, three of whom attend Chelsea.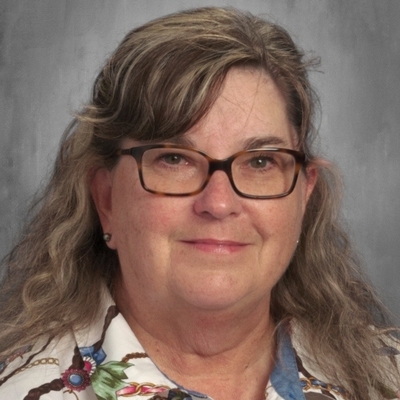 Deborah Lewis
Office Manager
Mrs. Lewis, our Office Manager, relocated from New Jersey where she served as the Executive Assistant and Office Manager for over fifteen years in a Catholic high school and elementary school. She attended the College of St. Elizabeth in Convent Station, NJ. In her previous parish in NJ, Mrs. Lewis served as a religious education teacher for thirteen years, youth ministry director and was part of the liturgy planning committee. She now resides in the Eastern panhandle of West Virginia with her husband and is the mother of two grown children.
Woody Shehadeh
Facilities and Operations Director
Mr. Shehadeh comes to the position with over 20 years of experience in both residential and commercial construction. He has managed the building, repair or renovation of multiple retail stores and offices. In addition, he has finished basements, built additions, and renovated kitchens. Prior to his work in the construction industry, he spent over 20 years working in hotel management where he held positions ranging from Director of Catering to General Manager. He holds a Bachelor's degree in Mathematics and Economics from Emory and Henry College. He and his wife, Sara, have a son, Nathan, who is a junior at Chelsea. Nathan's older siblings live in Fairfax and Harrisonburg.
Emile Doak
Director of Advancement & Executive Director
Mr. Emile Doak serves as Chelsea's Director of Advancement & Executive Director of the Chelsea Academy Foundation. Mr. Doak comes to Chelsea from The American Conservative magazine, where he held progressively senior roles in fundraising and programs before leading the organization as Executive Director. He began his career working in education, teaching and managing college preparation courses for high school students. He has written widely on issues of politics, faith, and culture, for publications like The American Conservative, First Things, Front Porch Republic, and Chronicles: A Magazine of American Culture. Mr. Doak is a graduate of Georgetown University, where he studied political philosophy and theology. A proud Virginian, Mr. Doak and his wife relocated to the Shenandoah Valley from their hometown of Herndon. They are the proud parents of three young daughters.
Full-Time Faculty & Staff
| | Name | Title | Group | |
| --- | --- | --- | --- | --- |
| | Davies, Jessica | Lower School Teacher | Full-Time Faculty | |
| | Deighan, Erin | Lower School Teacher | Full-Time Faculty | |
| | Foeckler, Christopher | Upper School Theology | Full-Time Faculty | |
| | Garcia, Ellen | Middle & Upper School Humanities | Full-Time Faculty | |
| | Guttierrez, Jacob | Middle & Upper School Science, Humanities & Theology | Full-Time Faculty | |
| | Heisler, Annie | Middle School Teacher | Full-Time Faculty | |
| | Lamprecht, Guilan | Custodial Staff | Full-Time Faculty | |
| | Libasci, Samantha | Student Life & Public Relations Coordinator | Full-Time Faculty | |
| | McDonald, Anthony | Upper School Teacher | Full-Time Faculty | |
| | McDonough, Mary | Upper School Teacher | Full-Time Faculty | |
| | McShurley, Holly | Lower School Teacher | Full-Time Faculty | |
| | Pilon, Bernadette | Lower School Phys Ed & Instructional Assistant | Full-Time Faculty | |
| | Schuttloffel, Misty | Lower School Teacher | Full-Time Faculty | |
| | Shafer, Robert | Lower School Teacher | Full-Time Faculty | |
| | Shanahan, Alka | Upper School Science | Full-Time Faculty | |
| | Sladky, Joseph | Middle & Upper School Humanities and Math | Full-Time Faculty | |
| | Thomas, Kevin | College Counselor, Middle School Teacher | Full-Time Faculty | |
| | Thomas, Nancy | Mathematics Specialist | Full-Time Faculty | |
| | Waters, Catherine | Middle & Upper School Humanities and ESL | Full-Time Faculty | |
| | Young, Bailey | Lower School Teacher | Full-Time Faculty | |
Part-Time Faculty & Staff
| | Name | Title | Group | |
| --- | --- | --- | --- | --- |
| | Colville, Olivia | Upper School Theology | Part-Time Faculty | |
| | DeJak, Annie | Upper School Fine Arts | Part-Time Faculty | |
| | Dugas, Angela | Lower, Middle & Upper School Fine Arts | Part-Time Faculty | |
| | Gee, Fr. Daniel | Upper School Theology | Part-Time Faculty | |
| | Killackey, FSSP, Fr. John | Theology | Part-Time Faculty | |
| | Klassen, Alex | Development Coordinator | Part-Time Faculty | |
| | McFadden, Cecilia | Lower School Music | Part-Time Faculty | |
| | Regnery, Al | Upper School Humanities | Part-Time Faculty | |
| | Schueckler, Heather | Upper School French | Part-Time Faculty | |
| | Thomas, Abigail | Middle School Humanities | Part-Time Faculty | |
| | Wall, Elisa | Marketing and Public Relations Specialist | Part-Time Faculty | |
| | Wingate, Henry | Upper School Fine Arts | Part-Time Faculty | |
| | Zhao, JuLong | Upper School Teacher | Part-Time Faculty | |