Administration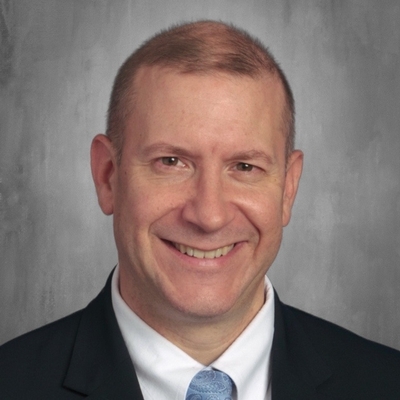 John M. DeJak
Headmaster
Mr. DeJak received the B.A. Classics (Latin) degree from Loyola University Chicago and embarked on a teaching career that has spanned over 20 years. He attained his J.D. from Ave Maria School of Law in Ann Arbor, practiced law, and served on active duty as an officer in the U.S. Army prior to being named the founding headmaster of two private high schools in the Twin Cities area: Chesterton Academy and Holy Spirit Academy. He has taught Latin, Greek, literature, government, and theology in high schools in Chicago, Cleveland, the Twin Cities, and Ann Arbor. He is the co-editor of With God in America: The Spiritual Legacy of an Unlikely Jesuit (Loyola Press, 2016). A member of the Fellowship of Catholic Scholars, his articles have appeared in Chronicles, Homiletic and Pastoral Review, Gilbert Magazine, the Distributist Review, and the St. Austin Review. He and his wife, Annie, are the proud parents of eight children and live in Front Royal, Virginia.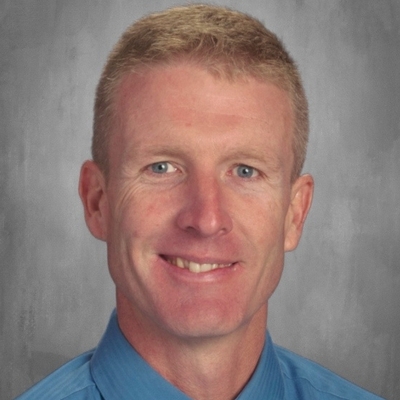 Chris Vander Woude
Dean of Students & Athletic Director
Mr. Chris Vander Woude has lived in Virginia all his life except his first year, as he was born in Atlanta, Georgia. He was raised on a small farm in Nokesville Virginia where most of his family still resides. After graduating from Christendom with a degree in History he married Katy (Hadro) Vander Woude. They just celebrated 15 years of marriage. Chris worked at Christendom College for 10 years while Katy earned her Doctorate in Physical Therapy from Shenandoah University. While at Christendom he worked 7 years as the Athletic Director and 3 more as the Dean of Students. They are blessed with a 7-year-old daughter, Zelie, whom Katy homeschools. For the last 5 years he has been the Athletic Director at Saint John Paul the Great Catholic High School in Dumfries, Va. They live outside Manassas and enjoy raising chickens, gardening and spending time with their large families. He is excited to serve the students and families at Chelsea in his new role and for their family to be part of the Chelsea Community.
Luke Fier
Chief Financial & Business Officer
Mr. Fier attended Christendom College and subsequently earned his Bachelors of Business Administration at James Madison University. He began his career in the audit practice of a Big 4 accounting firm (KPMG) and then returned to Christendom College serving as the Controller and then Director of Finance. Luke is a certified public accountant and a member of both the American Institute of CPAs and the Virginia Society of CPAs. Luke and his wife Kristin live in Front Royal and have been part of the Chelsea community since Fall 2020 when their oldest son, Tommy, entered fifth grade.
Therese Zepeda
Director of Admissions & Interim Dean of the Lower School
Mrs. Zepeda graduated from Christendom College as valedictorian with a degree in Political Science. She has served as an admissions counselor, instructional assistant, and academic counselor for Seton Home Study; taught ESL classes at Virginia International Academy for two years; and taught 5th grade at Chelsea Academy for three years. Therese and her husband, Tom, have five children, three of whom attend Chelsea.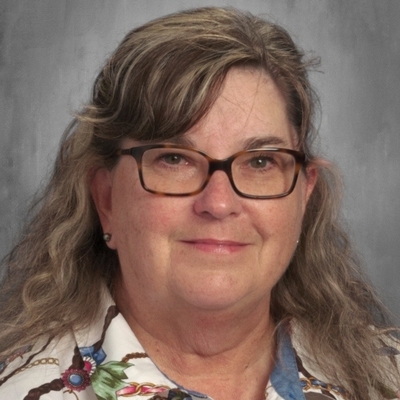 Deborah Lewis
Office Manager
Mrs. Lewis, our Office Manager, relocated from New Jersey where she served as the Executive Assistant and Office Manager for over fifteen years in a Catholic high school and elementary school. She attended the College of St. Elizabeth in Convent Station, NJ. In her previous parish in NJ, Mrs. Lewis served as a religious education teacher for thirteen years, youth ministry director and was part of the liturgy planning committee. She now resides in the Eastern panhandle of West Virginia with her husband and is the mother of two grown children.
Full-Time Faculty & Staff
| | Name | Title | Group | |
| --- | --- | --- | --- | --- |
| | Allman, Audrey | Middle School Teacher | Full-Time Faculty | |
| | Davies, Jessica | Lower School Teacher | Full-Time Faculty | |
| | Deighan, Erin | Lower School Teacher | Full-Time Faculty | |
| | Foeckler, Christopher | Upper School Theology | Full-Time Faculty | |
| | Garcia, Ellen | Middle & Upper School Humanities | Full-Time Faculty | |
| | Guttierrez, Jacob | Middle & Upper School Science, Humanities & Theology | Full-Time Faculty | |
| | Libasci, Samantha | Student Life & Public Relations Coordinator | Full-Time Faculty | |
| | McDonald, Anthony | Upper School Latin & Humanities | Full-Time Faculty | |
| | McShurley, Holly | Lower School Teacher | Full-Time Faculty | |
| | Selner, Joseph | Middle & Upper School Humanities and Science | Full-Time Faculty | |
| | Senson, James | Upper School Mathematics & Fine Arts | Full-Time Faculty | |
| | Shafer, Robert | Lower School Teacher | Full-Time Faculty | |
| | Shanahan, Alka | Upper School Science | Full-Time Faculty | |
| | Thomas, Abigail | Upper School Mathematics | Full-Time Faculty | |
| | Thomas, Kevin | College Counselor, Middle School Teacher | Full-Time Faculty | |
| | Thomas, Nancy | Mathematics Specialist | Full-Time Faculty | |
| | Wall, Elisa | Lower School Teacher | Full-Time Faculty | |
| | Waters, Catherine | Middle & Upper School Humanities and ESL | Full-Time Faculty | |
| | Wheeler, Diarmuid | Upper School Humanities | Full-Time Faculty | |
Part-Time Faculty & Staff
| | Name | Title | Group | |
| --- | --- | --- | --- | --- |
| | Byers, Miriam | Upper School Mathematics | Part-Time Faculty | |
| | DeJak, Annie | Upper School Fine Arts | Part-Time Faculty | |
| | Dugas, Angela | Middle & Upper School Fine Arts | Part-Time Faculty | |
| | Gee, Fr. Daniel | Upper School Theology | Part-Time Faculty | |
| | Klassen, Alexandra | Development Coordinator | Part-Time Faculty | |
| | Philbin, Joan | Upper School French | Part-Time Faculty | |
| | Regnery, Al | Upper School Humanities | Part-Time Faculty | |
| | Russo, Lucy | Lower School Teacher's Aide | Part-Time Faculty | |
| | Schueckler, Heather | Upper School French | Part-Time Faculty | |
| | Schuttloffel, Misty | Lower & Middle School Fine Arts | Part-Time Faculty | |
| | Wingate, Henry | Upper School Fine Arts | Part-Time Faculty | |