Give 'Em Hell ... Cat Pistol
DONATED BY: CARLOS FERNANDEZ
Take home this Springfield Armory Hellcat 9mm Pistol with a red-dot optic (mounted on slide) and Veridian red laser (mounted on frame). Small and sleek, the Hellcat is the perfect concealed carry choice. A generous selection of ammunition accompanies this weapon.
ESTIMATED VALUE: $900
---
BattleGrounds Fitness CrossFit Package
DONATED BY: JOE MCFADDEN | BIG WHISKEY CATTLE CO.
BattleGrounds Fitness was co-founded by friends Joe McFadden (Marine Corps Veteran + Chelsea parent) and friend Rocky Medina, also a USMC Veteran. Their partnership was inspired in the memory of their good friend, Marine Staff Sgt. David H. Stewart, who died on June 20, 2014 while conducting combat operations in Helmand province, Afghanistan.
Battlegrounds Fitness is more than a gym. It's a fitness center for all the SEASONS of you and your family's lives. Every coach at BattleGrounds believes in the mission to educate and empower the residents of Front Royal and Warren County with the necessary fitness skills and knowledge to live happier, healthier lives. They offer a variety of coached services for adults including: Personal Training, CrossFit, BattleSisters, CrossFit SWEAT, Brazilian Jiu-Jitsu, Women's Kickboxing, Co-ed Boxing, Nutrition, and Pilates. Their Youth programs include: CrossFit Kids, NinjaFit, Brazilian Jiu-Jitsu, Birthday Parties and the St. Sebastian's Boxing Club.
This package is for 2 people who want to train with a purpose together starting in January. First they would begin with 6 personal training onRamp introduction to CrossFit sessions led by Joe McFadden (certified CrossFit Level 2 Coach), an InBody scan with basic Precision Nutrition guide, an RTIC CrossFit Front Royal Water Bottle, and 1 full year of Unlimited classes good from January 1st through December 31st, 2023. Pair all of the above with a $275 Big Whiskey Ranch Beef Box which contains 26 lbs of premium 28-day dry-aged beef for the ultimate athlete refuel!
ESTIMATED VALUE: $5,125
---
Here Comes the HotPrepper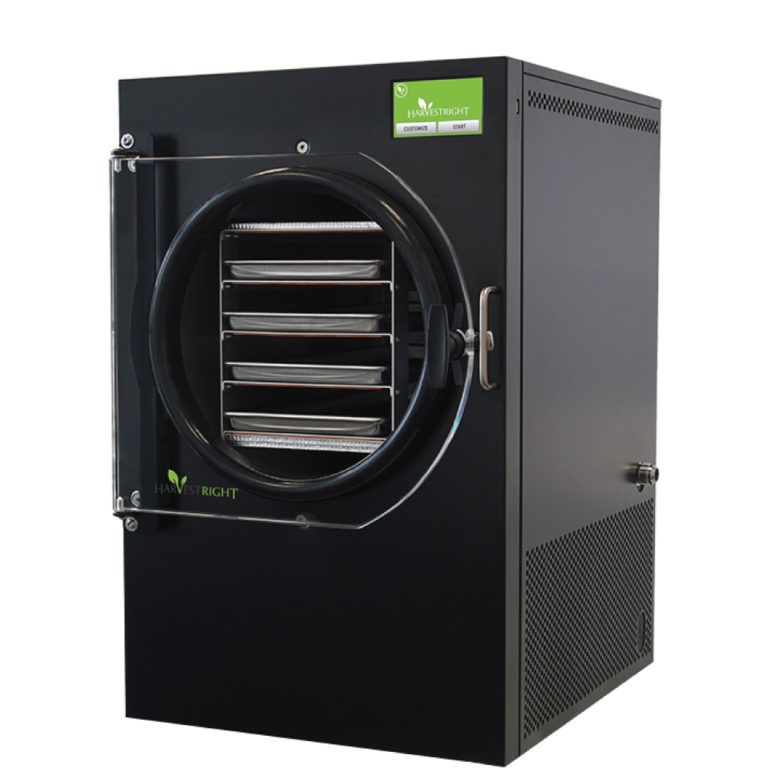 DONATED BY: CARLOS FERNANDEZ | KEYSTONE FARM
"Daddy of the Mac Daddy ... extraordinary freeze dried strawberries..." although this standard-sized Harvest Right Freeze Dryer has been paired not with strawberries but with 6 freshly frozen whole chickens gifted by Keystone Farm. Keystone Farm employs the use of ZERO chemicals, ZERO hormones and ZERO antibiotics. The freeze dryer itself has four trays which can hold approximately 6 to 10 pounds of fresh food per batch which then produces 1.5 to 2.5 gallons of freeze dried food. Once freeze dried, this food will last for up to 25 years!
ESTIMATED VALUE: $2,650
---
Stammtisch: Austrian Meal with Friends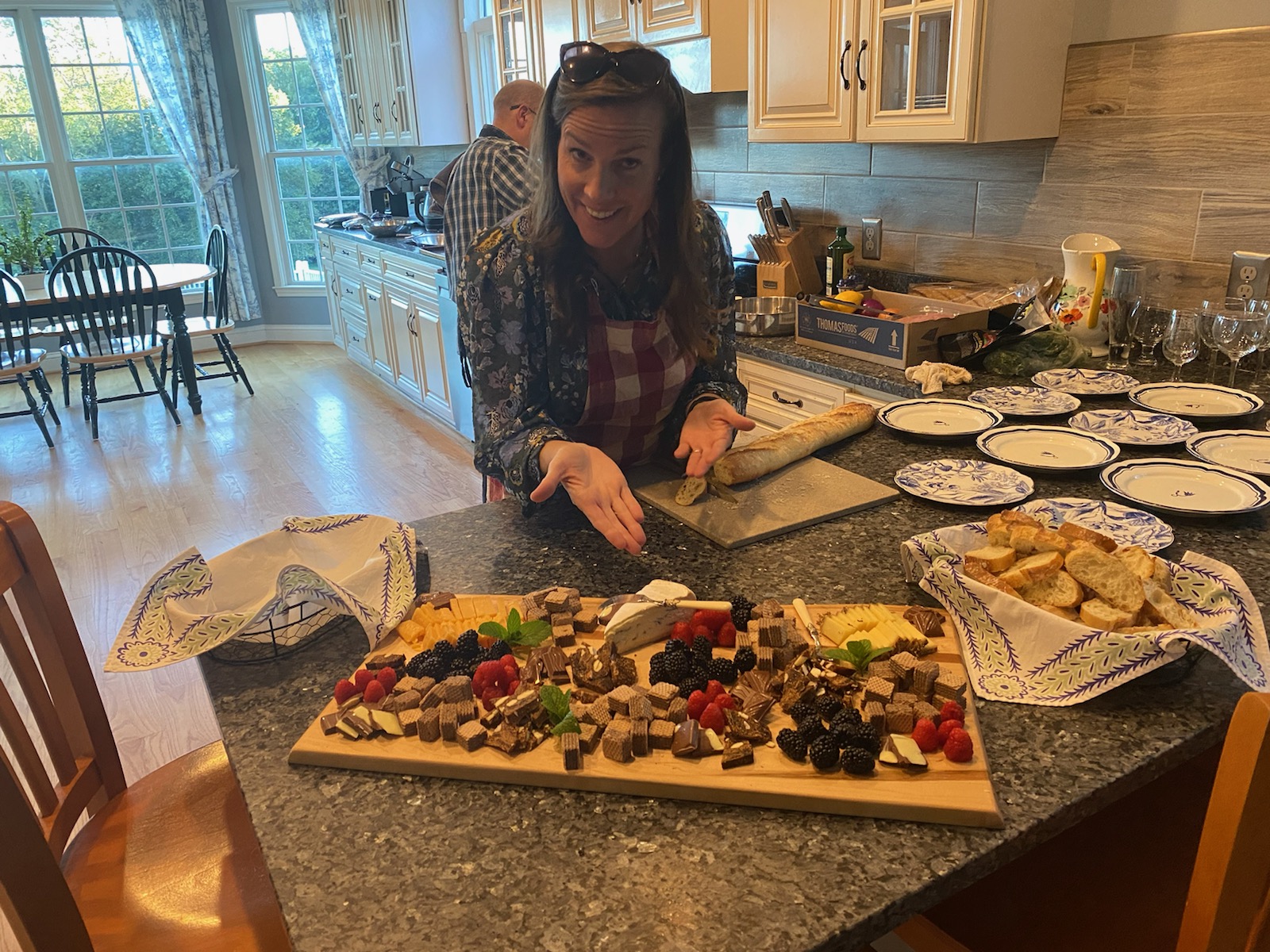 DONATED BY: ANNIE & JOHN M. DEJAK
Haben sie einen Tisch für sechs? (Have a table for six?) Treat your senses to a culinary adventure that will transport you and 5 others to Old Austria. An experience like this doesn't come around very often and you may mistake being in the presence of Emperor Charles and Empress Zita at dinner in the Schöenbrunn Palace or with Franz and Gertrude in a humble pub in the Julian Alps. In either case, as Mozart is pleasing to the soul so too is Wiener Schnitzel pleasing to the taste! Treat yourself to an authentic Wiener Schnitzel dinner, delicious wine, and homemade apple strudel amidst friends and conversation. Your chef for the evening will be none other than Herr DeJak with the charming and talented Frau DeJak. You need only to provide the kitchen and the dining room. Mutually agreeable date.
Expiration Date: December 11, 2023
ESTIMATED VALUE: PRICELESS
---
Front Porch Sitting
(Amos Slade Style...)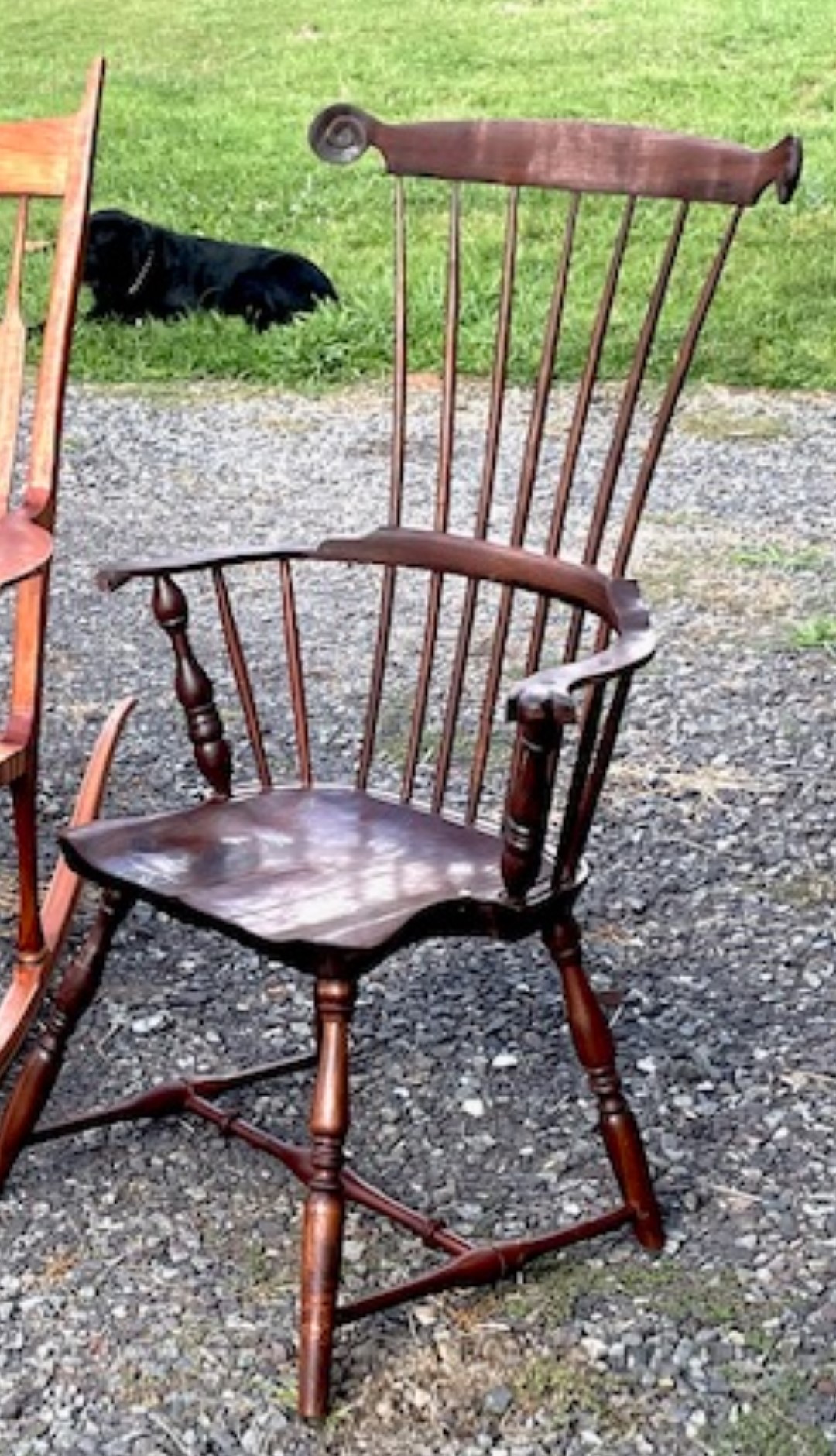 DONATED BY: AL REGNERY | CARLOS FERNANDEZ
Think the Fox and the Hound ... Amos Slade ... Coonskin Hats and ... James Madison ... who may have sat in a chair just like this one while he was writing the Second Amendment! Handcrafted and donated by Chelsea Academy faculty member, Al Regnery, this furniture piece is a replica of one of the later, very stylish, Philadelphia comb-backs patterned after chairs used by the Founders at the Constitutional Convention at Constitution Hall in Philadelphia in 1787.
This chair has been paired with a Weatherby 'Element' Synthetic Grey Stock 20 gauge semi-automatic shotgun for the ultimate front porch 'setting' experience and beautifully rounded out with a tidy supply of ammunition.
ESTIMATED VALUE: $1,900
---
Bayside Family Getaway
DONATED BY: STEVE & PAULA O'KEEFE
Thanks to the generosity of Steve and Paula O'Keefe, this fabulous hidden gem of a vacation house nestled right on the bay is yours for 3 nights! Titled St. Brendan's Point, it offers multiple back viewing decks, a private beach with a dock, crabbing, plenty of space for a large family as it sleeps 10 comfortably, and too many other amenities to list!
Situated near Yorktown - boredom doesn't exist here! Make a lifelong memory. This dream vacation offers simple tranquility, stunning views and the perfect, private getaway for your family.
To round out this vay-cay are 4 pounds of fresh salmon and 10 fresh lobsters courtesy of the Kenna Family's Lobster Maine-ia in Chantilly, VA, as well as 2 single day admission tickets to Colonial Williamsburg!
Expiration Date: December 11, 2023
The month of June & all holiday weekends are excluded from available dates.
ESTIMATED VALUE: $2,550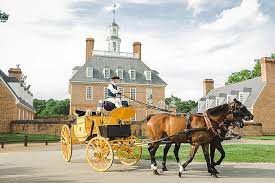 ---
Lobsterlaya on the Bayou
DONATED BY: TOM LAGARDE | PAUL LAGARDE | JOE LYONS | CANDICE LEE VAN SCHAICK
Chelsea Shrimp Fest is back! And better than ever. Chelsea's premier spring community event just added lobster to the menu. Tickets available for the Spectacular Chelsea Lobster and Shrimp Fest of 2023, featuring Goodyear rated expert lobster and shrimp chefs.
Chef Joe Lyons was born and bred in the swampy and mosquito-infested Maine bayou and learned to cook with his best friend Bubba Blue. Choosing a menu with Chef Joe is always a challenge because all of his lobster dishes are made with spicy cajun and creole flavors and seasoned with love.
Chefs Tom and Paul Lagarde grew up on the rocky coast of frigid Louisiana and learned to cook from a couple of elderly Protestant spinsters whose roots were in the Jutland. Eschewing anything with taste (or dignity), Tom and Paul have to be persuaded to add even butter to their shrimp rolls. Their Aunt Babette does make a wicked good Shrimp Thermidor, however, and she promises to teach those boys a thing or two before the event.
Chef Candice Lee van Schaick (aka The Pie Lady). She's not purple and she can't fly and won't clean your sink, but Candice makes the very best Key Lime and Peanut Butter Pies you will taste.
You will enjoy a classic Maine Fais Do-Do (like a big party, only better with lots of mosquitoes sashaying by) with festive music, plenty of beer on tap, wine for the sissies, fresh Maine lobster and Louisiana shrimp prepared in more ways that we can count. There will be plenty of sides and also some slow smoked Boston butt for those who can't enjoy the crustaceans. And of course, Candice's world famous pies.
Come pass an evening with great food, great music, and great friends.
DATE: April 22, 2023 | TIME: 4:30 - ? | LOCATION: Chelsea 2
COST: $150 per couple
---
A Henry Wingate Original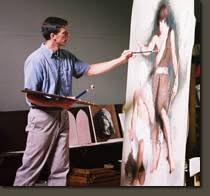 DONATED BY: HENRY WINGATE
Original oil on canvas landscape painting by well-known artist and Chelsea parent, Henry Wingate. The view is of Mulatto Run in beautiful Madison County, Virginia, during the Spring season.
ESTIMATED VALUE: $1,500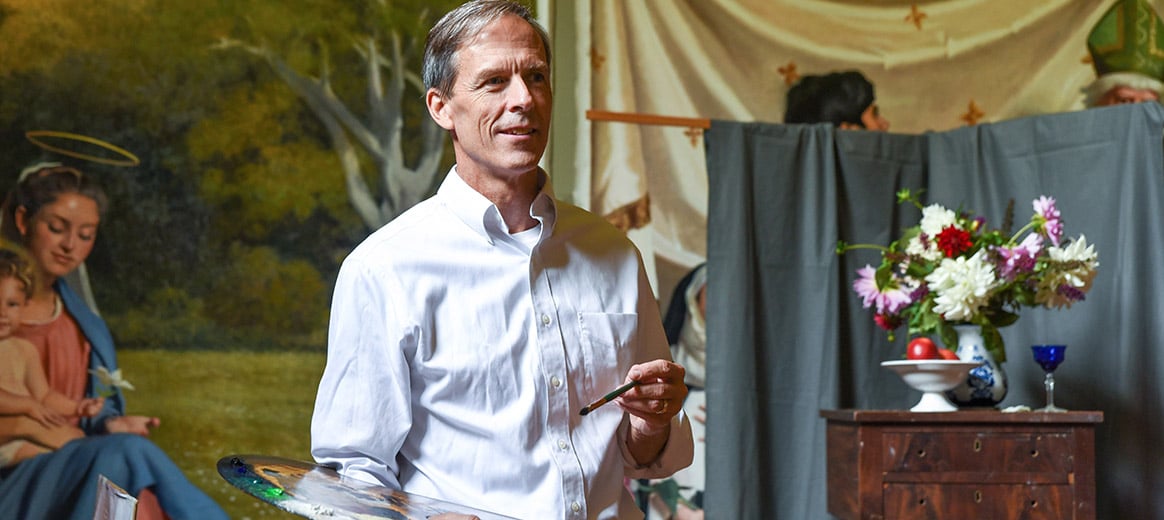 ---
Landscape Transformation Package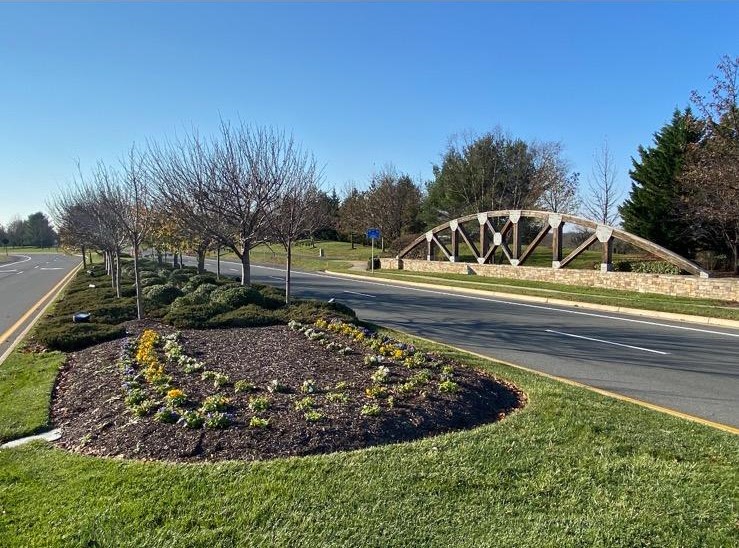 DONATED BY: MILAM LANDSCAPES
Milam Landscapes, a trusted company of 35 years, will bring beauty to your existing landscape by adding any combination of trees, perennials, bushes, hardscapes, patio pavers, mulch, and trimmings! Mike and Callie will work with you specifically on design and install after which they will bring your customized landscape transformation (up to the amount of $10,000.00) to fruition in the spring of 2023.
ESTIMATED VALUE: $10,000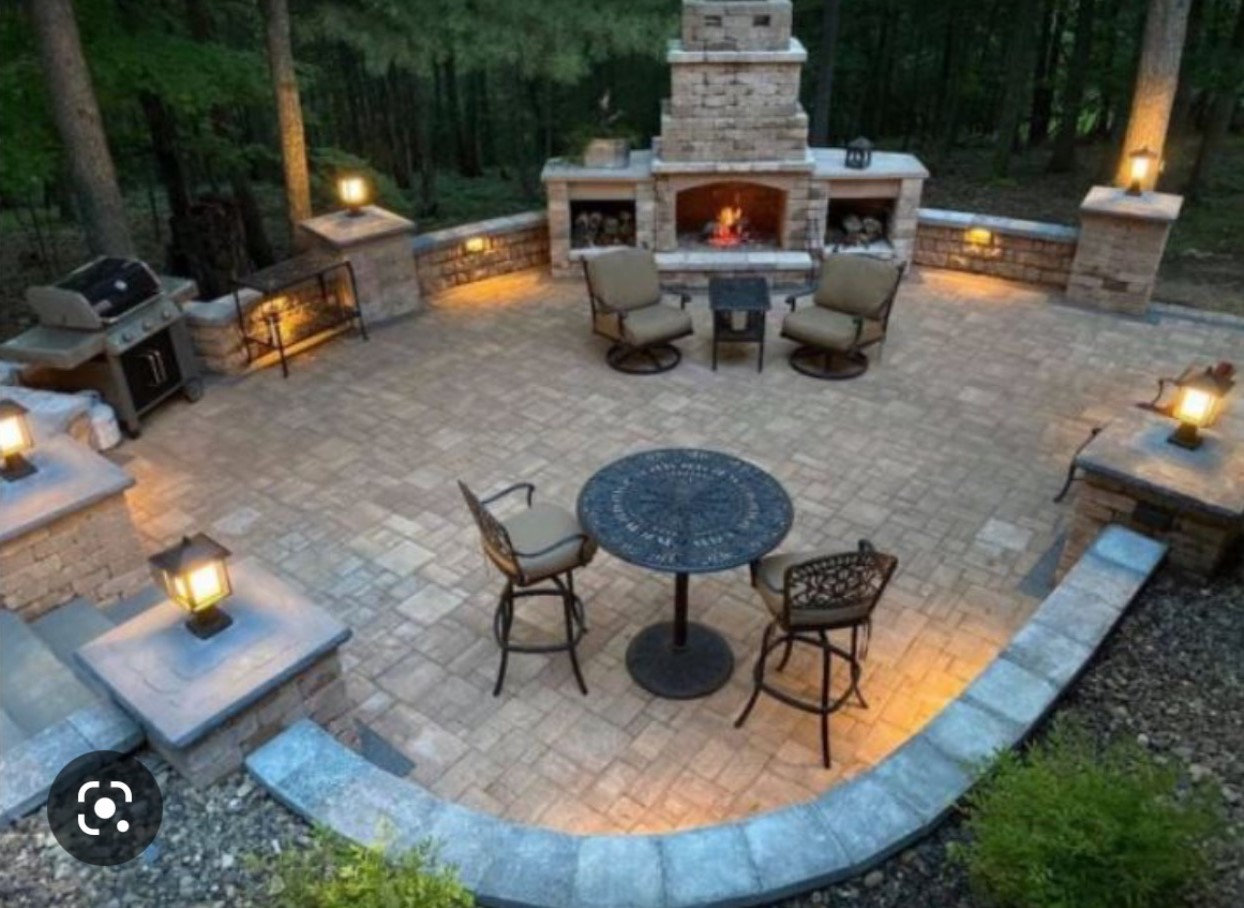 ---
Headmaster For The Day +
Bonus Day Off School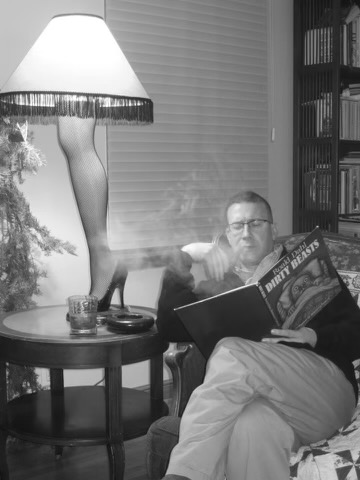 DONATED BY: JOHN M. DEJAK
I have been in the scholastic profession long enough to know that nobody enters it unless he has some very good reason he is anxious to conceal."--Evelyn Waugh
"Don't give power to someone who wants it; give it to someone who is indifferent to it, but who can wield it."--Mr. DeJak
What is it like to be the Headmaster? When one enters his office and sits upon his chair, is it like peering into the wardrobe--wherein lies a whole new enchanted world of beauty and adventure? Or is it more akin to looking behind the curtain to the rather mundane machinations behind the "great and powerful Oz?" The winner of this lot will ensure that one lucky student will be able to be initiated into these mysteries. Start the day off by greeting students as they arrive to school; lead the day's convocation and prayer; work with the Dean of Students on a fun house activity for students on that day; evaluate faculty members with surprise visits to classrooms for observations; meet and discuss financial implications of the day's decisions with Mr. Fier; and determine an appropriate curricular approach to the day's homework with the Administrative Team. It goes without saying that the Headmaster for the Day will have unlimited access to the Headmaster's office, the assistance of the charming and talented Mrs. Lewis, and will--for the day--field questions and emails from parents, faculty, Board Members, donors, and community leaders. Finally, in addition to a "working breakfast" with Mr. DeJak (in his role as lawyer and parent) and select others at Cracker Barrel in order to think strategically about the future of the school, the Headmaster will determine--at that same "working breakfast"--an appropriate free day for the entire school in the Spring 2023 Semester.
ESTIMATED VALUE: PRICELESS
---
Senior Work Day
DONATED BY: THE CLASS OF 2023
The Dream Day-Off Senior Workday!
Imagine a wonderful day off from meals, from work, from
kids and all the honey-dos at home. Come back 8 hours later to your well-fed children, an organized closet or playroom, your pictures hung, and your garden beds mulched. All the while, you know that the projects were entrusted to a plethora of hilarious and good-natured seniors and two beloved faculty members.
Chelsea Academy's Senior Class of 2023 is hardworking, dedicated, and great team players with one another. The inimitable Dr. Diarmuid Wheeler will be supervising the handyman/landscaping team. After immigrating to the US, Dr. Wheeler worked for his father-in-law's landscaping company. As well as teaching at Chelsea, he is also renovating and rehabbing his family's home. Ms. Samantha Libasci is a much adored faculty member who will supervise the rest!
Schedule the day off, enjoy the day with your spouse, have deep conversations without worrying about home duties, and come back refreshed (and to a shortened honey-do list)!
Expiration Date: May 12, 2023
ESTIMATED VALUE: PRICELESS
---
Capstone Winery: Experience of a Lifetime!
DONATED BY: CAPSTONE VINEYARDS
OWNERS - THEO SMITH | DOUG MCCARTHY | MATT AKERS
Participate in the 2023 Harvest and make your own vintage complete with custom labels. Get inducted into the Capstone Vineyards Founders Club and realize your dream of becoming a winemaker!
This is an incredible 4 season package:
1) Winter: Lunch + Tasting for 6 at Capstone Vineyards in Linden, VA. Enjoy a gourmet lunch with the Winemaker and learn about Virginia wines. Tour Capstone Vineyards which is one of Virginia's best maintained vineyards and learn about the winter pruning process.
2) Spring: Celebrate Spring and the vineyard "bud-break" by having a gourmet lunch for 6, with wine pairings, in the vineyard! Work with the winemaker to design your custom private labels for this year's vintage.
3) Summer: Choose your private bottles (2 cases) for labeling. Enjoy a Gourmet Farm to Table Dinner for 6 in the vineyard, under the stars, prepared by a private chef with local, seasonal ingredients all paired with delicious wines.
4) Autumn: Lunch + Tasting for 6 in the vineyard; participate in the Autumn grape harvest and pick-up your 2 cases of private label wines.
Extra! Be inducted into the "Founders Club" - Capstone Vineyards' exclusive and limited wine club membership. Participate in pre-release wine-tastings and provide your feedback to the winemakers. Also, receive extra perks only for Founders Club members with exclusive access to private events at the winery.
Contact Capstone Winery before: January 31, 2023
ESTIMATED VALUE: $5,500
---
AR-15 & Navy Seal Know-How
DONATED BY: CARLOS FERNANDEZ | SEAN GLASS
The ultimate gun lover's package is before you! Defend your home and family with this superb tactical firearm, specialized training course, ammunition, and a customized home-defense walk through by Navy SEAL Lieutenant Commander and Chelsea dad, Sean Glass. The winner's weapon will be the Bushmaster Carbon-15 Super Light -- Optics Ready Carbine. This particular AR-15 is designed to be as light as possible and features an ultra-light polymer upper and lower assembly with a telescoping adjustable stock, red dot sight, and an ultra- thin profile barrel.
Sean will focus the tactical training specifically on pistol skills, weapon manipulation, marksmanship at close quarters, and then progress to the integration of both pistol and carbine at close quarters as well as incorporating techniques to improve upon the overall skills in handling and effectiveness. This course will culminate in a personal assessment by means of an Operator Standards Shooting Test.
At course completion, Sean will not only provide a home defense walk-through of the winner's residence but he will also help design a home defense emergency course of action. This course is specifically designed for executing basic principles of combat shooting at an advanced level. There is no such thing as advanced tactics - only basic tactics executed at an advanced level.
Expiration Date: December 11, 2023
ESTIMATED VALUE: $1,400
---
Strong Oaks Woodshop Custom Bar & Bar Stools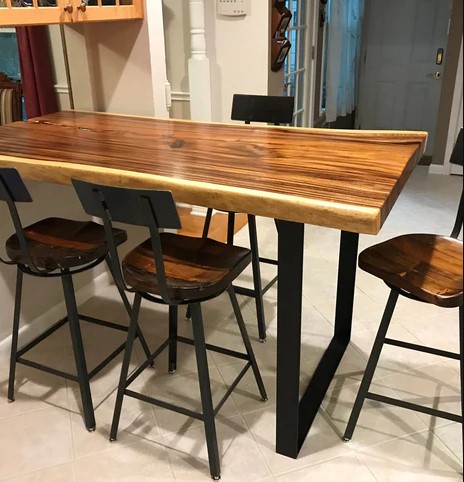 DONATED BY: MIKE SCHMIEDICKE
Strong Oaks Woodshop owner, Mike Schmiedicke, has poured hours and hours into this 100% custom, 9 foot long, live edge slab of Ash in order to transform it into a bar height table with an iron and wood base meant to fit into YOUR home! This bar includes four matching custom bar stools to make for the ultimate luxury furniture set.
ESTIMATED VALUE: $6,000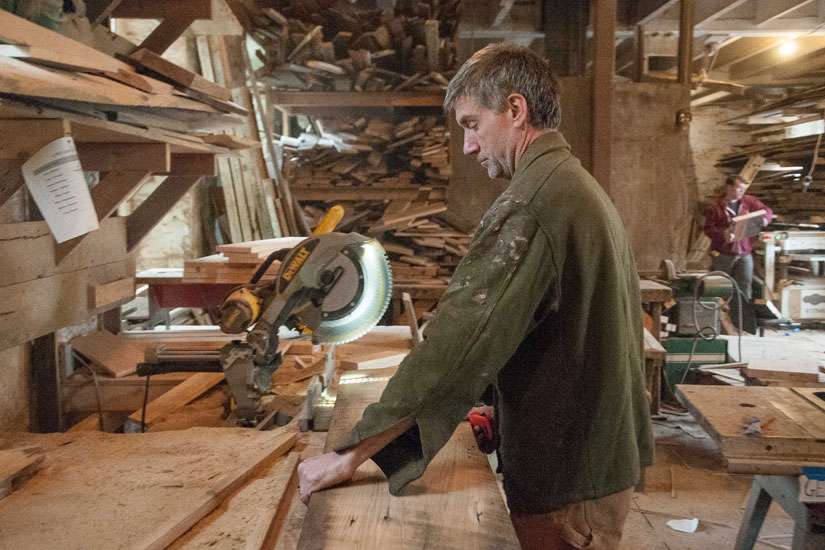 ---
St. John the Baptist Rectory Dinner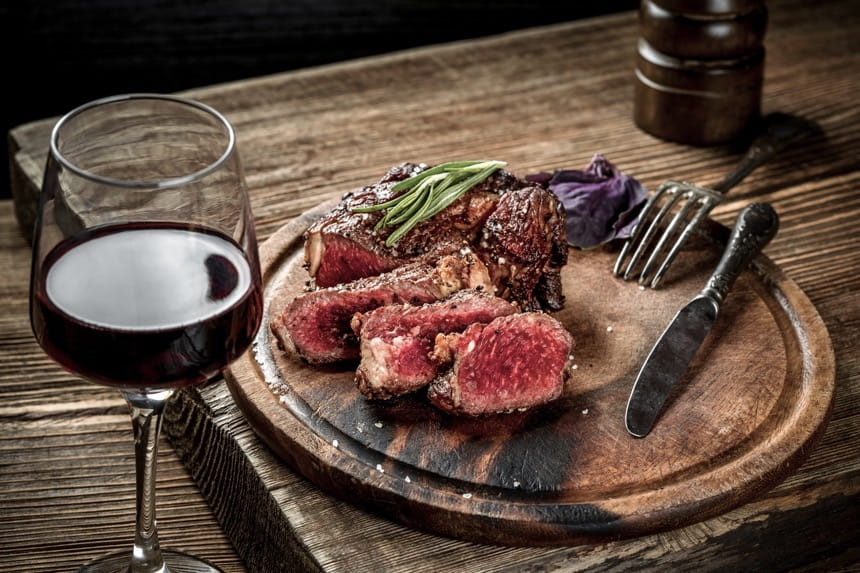 DONATED BY: THE PRIESTS OF ST. JOHN THE BAPTIST & SACRED HEART PARISHES
The Reverend Fathers have joined forces to offer you and 5 guests a 5-star dining experience at either the St. John's or Sacred Heart Rectory. Savor 28-day dry aged beef (the exact cut used will be a surprise!) courtesy of Big Whiskey Cattle Co. but cooked to perfection by Father Gee. All the culinary bases will be covered with full meal service including appetizers, cocktails and wine to make for a truly gourmet repast. A once in a lifetime chance is at your fingertips - don't let it slip away!
ESTIMATED VALUE: PRICELESS