Bayside Family Getaway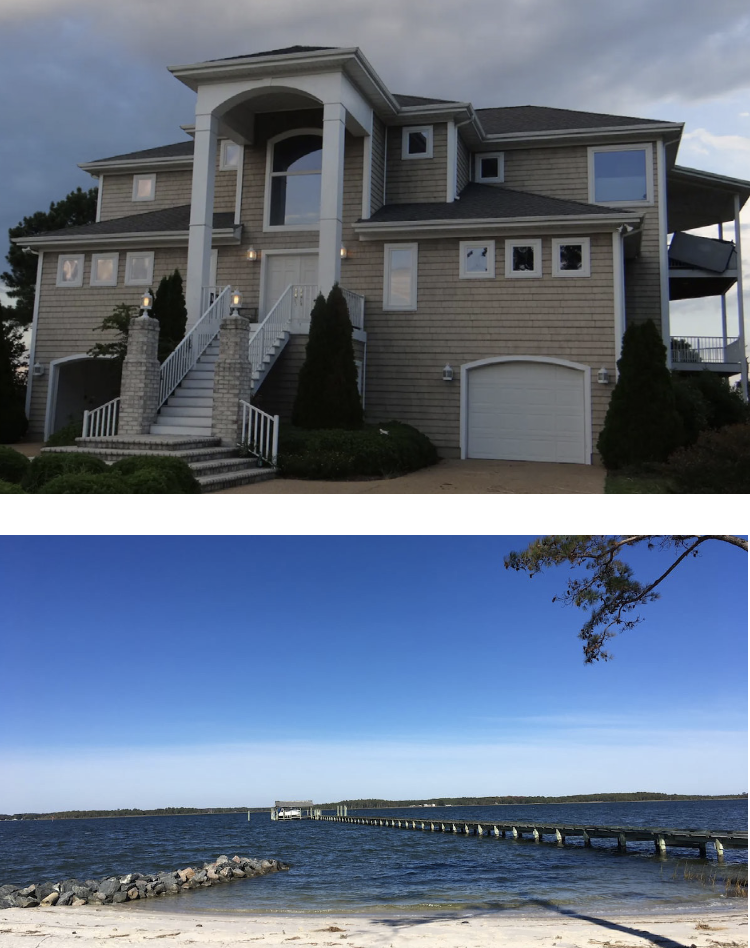 DONATED BY: STEVE & PAULA O'KEEFE
Thanks to the generosity of Steve and Paula O'Keefe, this fabulous hidden gem of a vacation house nestled right on the bay is yours for 4 nights! Titled St. Brendan's Point, it offers multiple back viewing decks, a private beach with a dock, crabbing, plenty of space for a large family as it sleeps 10 comfortably, and too many other amenities to list!
Situated near Yorktown - boredom doesn't exist here! Make a lifelong memory. This dream vacation offers simple tranquility, stunning views and the perfect, private getaway for your family.
Available from December 2023 - May 2024
ESTIMATED VALUE: $2,550
---
A Henry Wingate Original

DONATED BY: HENRY WINGATE
Stunning Italian landscape painted by renowned artist, Chelsea teacher and parent, Henry Wingate. Henry has captured the beauty of the visual world in this depiction of Torre di Gallo: A View from Florence.
ESTIMATED VALUE: $2,000
---
Stammtisch: Austrian Meal with Friends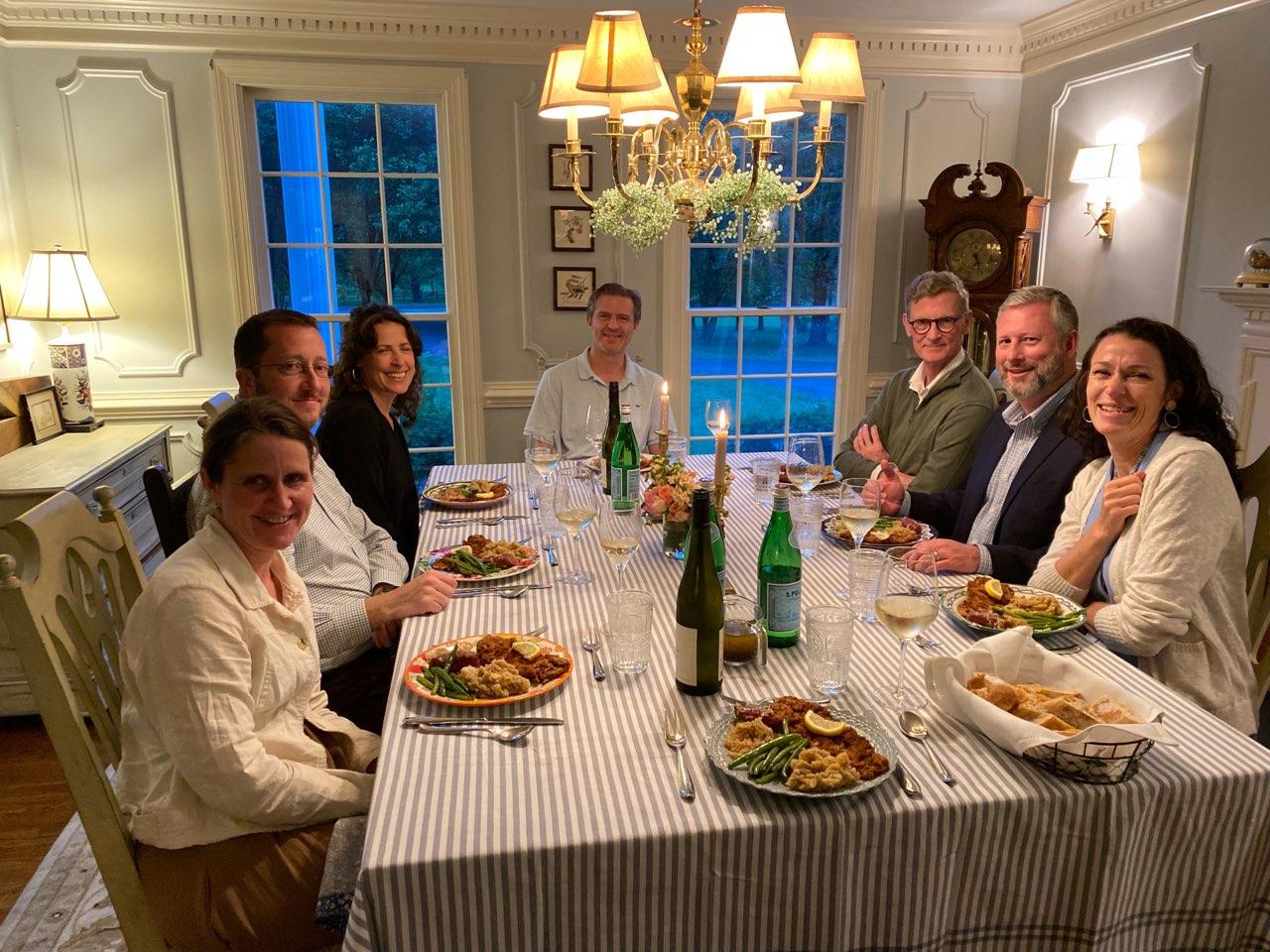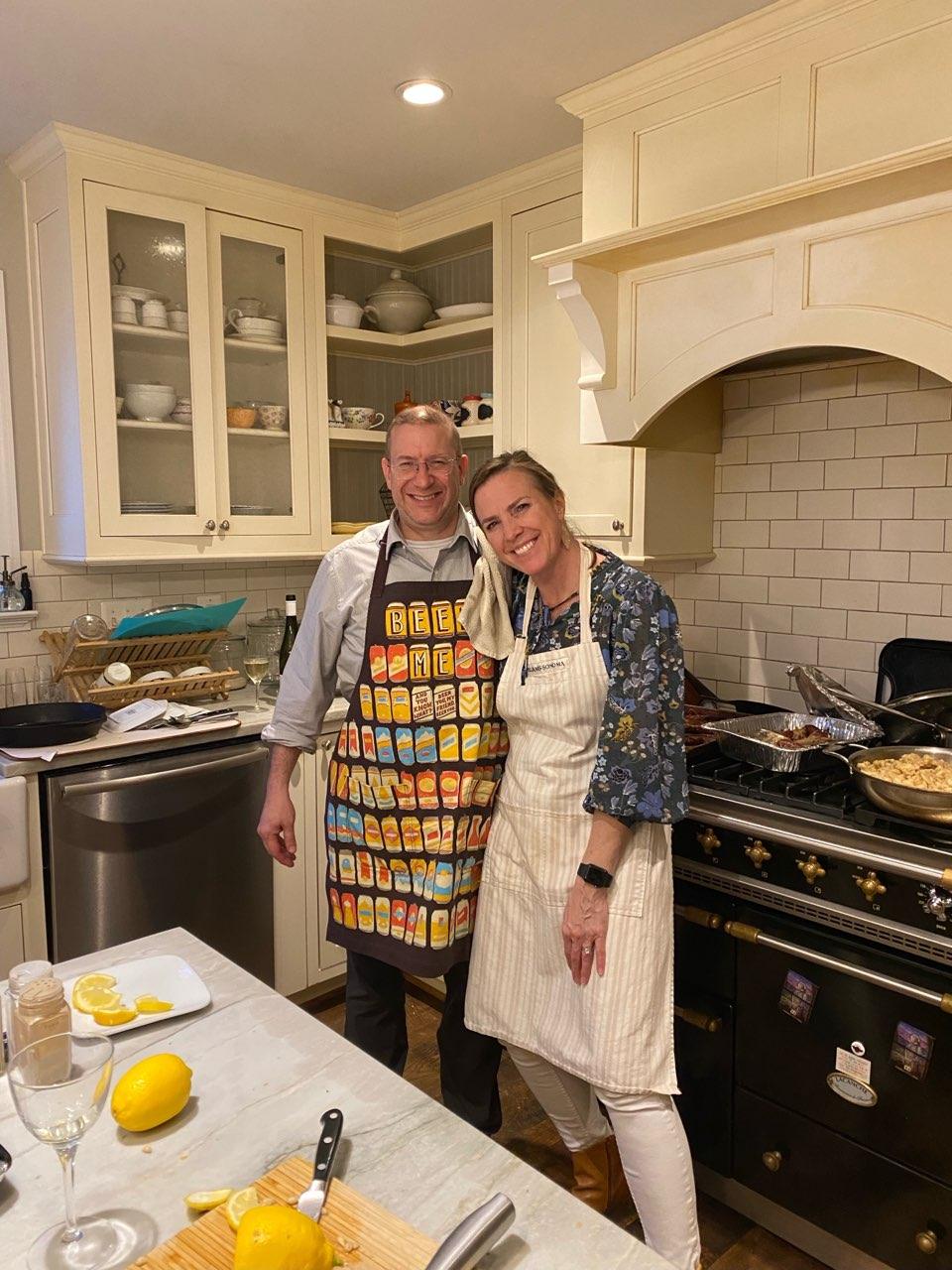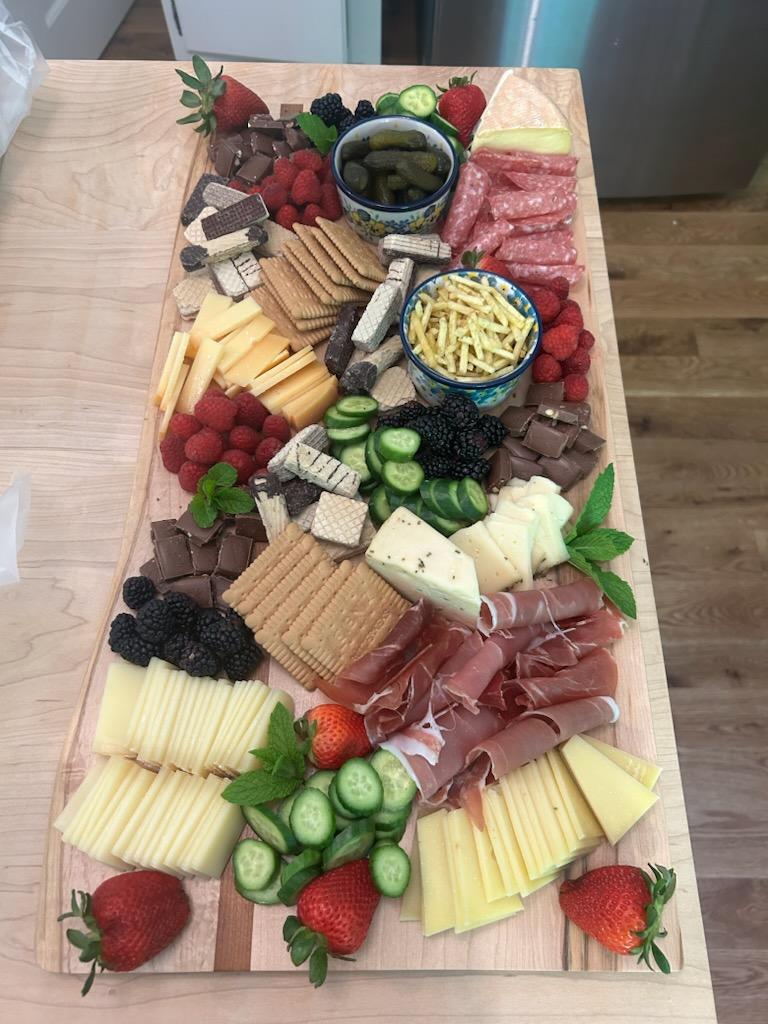 DONATED BY: ANNIE & JOHN M. DEJAK
Haben sie einen Tisch für sechs? (Have a table for six?) Treat your senses to a culinary adventure that will transport you and 5 others to Old Austria. An experience like this doesn't come around very often and you may mistake being in the presence of Emperor Charles and Empress Zita at dinner in the Schöenbrunn Palace or with Franz and Gertrude in a humble pub in the Julian Alps. In either case, as Mozart is pleasing to the soul so too is Wiener Schnitzel pleasing to the taste! Treat yourself to an authentic Wiener Schnitzel dinner, delicious wine, and homemade apple strudel amidst friends and conversation. Your chef for the evening will be none other than Herr DeJak with the charming and talented Frau DeJak. You need only to provide the kitchen and the dining room. Mutually agreeable date.
Expiration Date: December 11, 2024
ESTIMATED VALUE: PRICELESS
---
Headmaster For The Day +
Bonus Day Off School
DONATED BY: JOHN M. DEJAK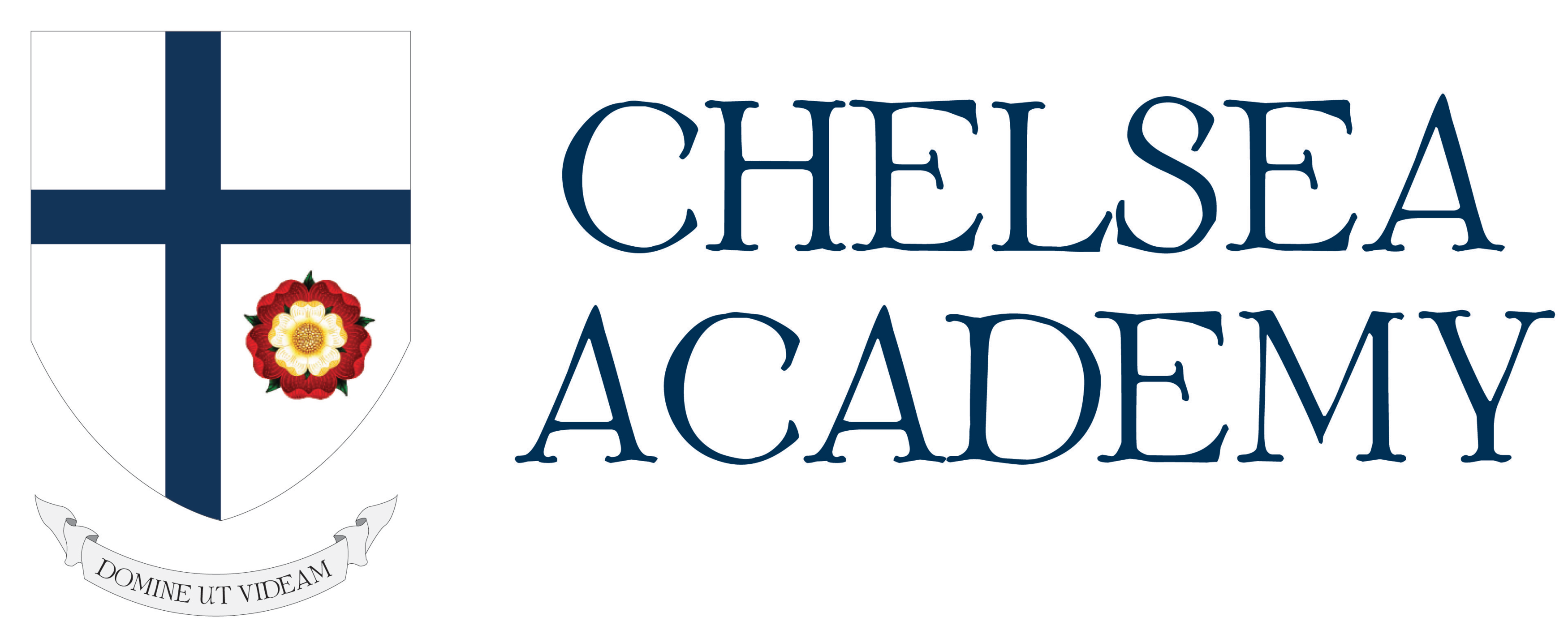 I have been in the scholastic profession long enough to know that nobody enters it unless he has some very good reason he is anxious to conceal."--Evelyn Waugh
"Don't give power to someone who wants it; give it to someone who is indifferent to it, but who can wield it."--Mr. DeJak
What is it like to be the Headmaster? When one enters his office and sits upon his chair, is it like peering into the wardrobe--wherein lies a whole new enchanted world of beauty and adventure? Or is it more akin to looking behind the curtain to the rather mundane machinations behind the "great and powerful Oz?" The winner of this lot will ensure that one lucky student will be able to be initiated into these mysteries. Start the day off by greeting students as they arrive to school; lead the day's convocation and prayer; work with the Dean of Students on a fun house activity for students on that day; evaluate faculty members with surprise visits to classrooms for observations; meet and discuss financial implications of the day's decisions with Mrs. Wilson; and determine an appropriate curricular approach to the day's homework with the Administrative Team. It goes without saying that the Headmaster for the Day will have unlimited access to the Headmaster's office, the assistance of the charming and talented Mrs. Lewis, and will--for the day--field questions and emails from parents, faculty, Board Members, donors, and community leaders. Finally, in addition to a "working breakfast" with Mr. DeJak (in his role as lawyer and parent) and select others at Cracker Barrel in order to think strategically about the future of the school, the Headmaster will determine--at that same "working breakfast"--an appropriate free day for the entire school in the Spring 2024 Semester.
ESTIMATED VALUE: PRICELESS
---
Fiat Medical 1-year Family Subscription

This offering provides families (2 adults + their dependants up to age 22) with primary care access to board-certified physicians on an unlimited basis for 1 year. This can be added to an existing subscription or be set to begin January 1, 2024 if a new addition. For more information, please refer to their website and especially our FAQ page at: fiatmedical.com

ESTIMATED VALUE: $3,000.00
---
Capstone Vineyards Dinner for 12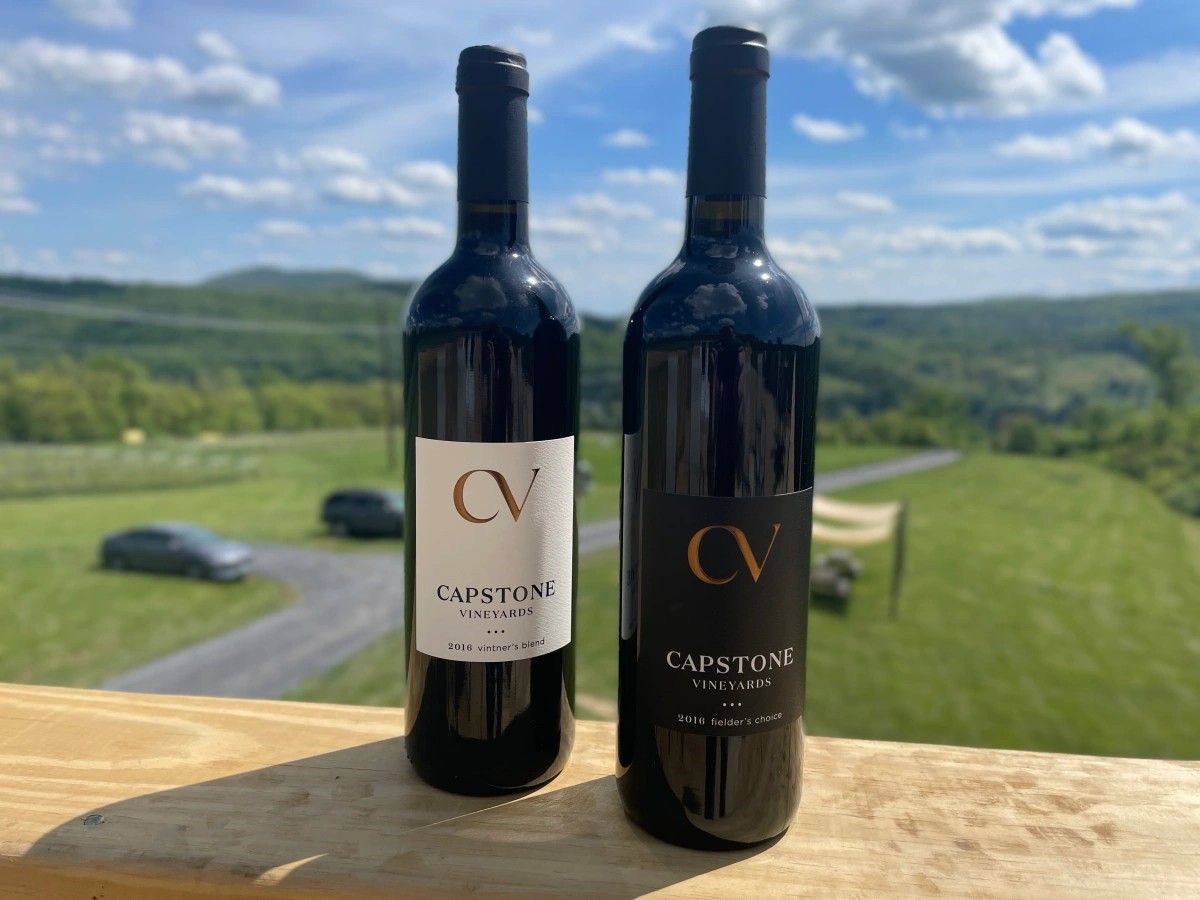 Twelve guests will enjoy a four-course, gourmet farm to table meal, prepared by one of the Shenandoah Valley's most acclaimed Chefs. You and your guests will be guided through a wine pairing for each course by Capstone's winemaker, Theo Smith. Theo will share exclusive selections chosen just for you, as you experience the incredible views from the mountaintop deck at Capstone Vineyards. The dinner may be scheduled directly with Theo Smith to take place from April through June 2024.
Estimated Value: $2,500
---
Massanutten Creek Venue
Live Music by TRAINWRECK
Spiering Photography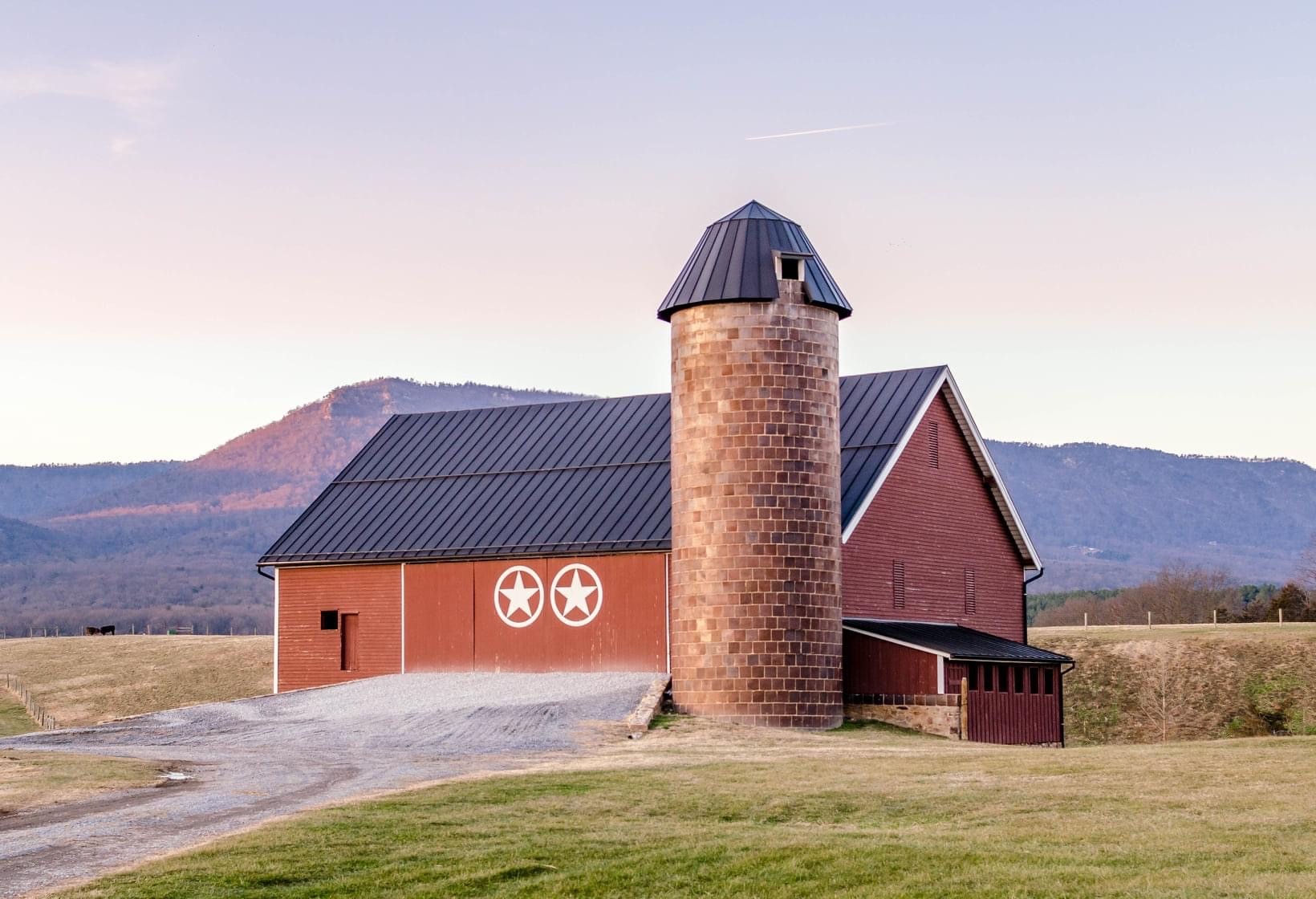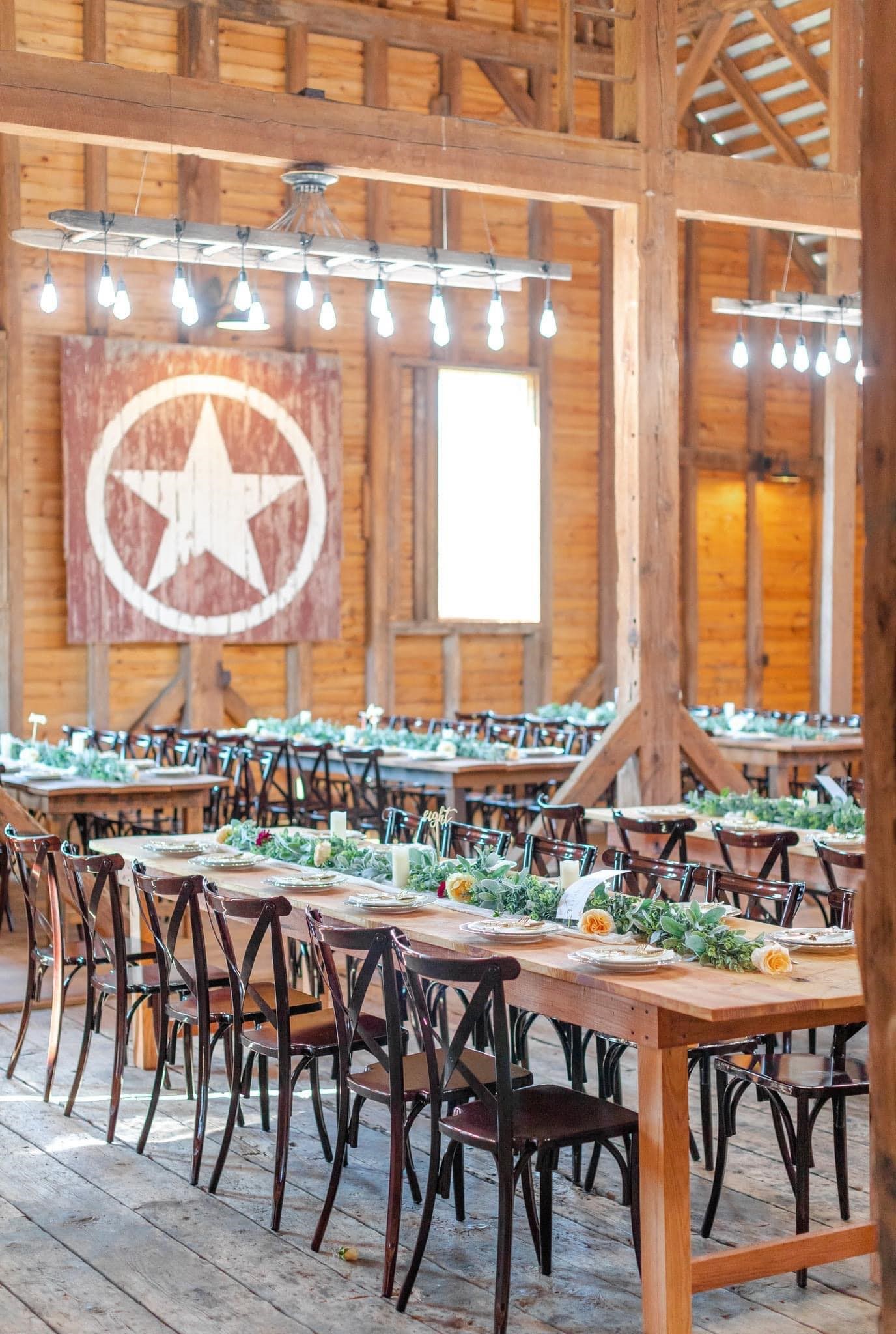 Celebrate a wedding, birthday party, family reunion or corporate event (donated by Chelsea parents, Rita Dias and Alan Rizek) at their stunning venue, Massanutten Creek, located in Luray, Virginia. This venue can be used for any open Spring or Summer date in 2024 or 2025. The winner would have the option of live performance by everyone's favorite party band,Trainwreck, donated by Chelsea dad and band frontman, Steve Klubertanz! To round this all out, the party just would not be complete without some pictures to have as a lifelong memory. Professional photographer, Craig Spiering, will offer his services for either a family portrait session or $400 towards an event package.

Available dates to be coordinated accordingly between the winner and above listed donors.

Estimated Value: $8,100.00
---
Handcrafted Adirondack Furniture Set
by Ron Klassen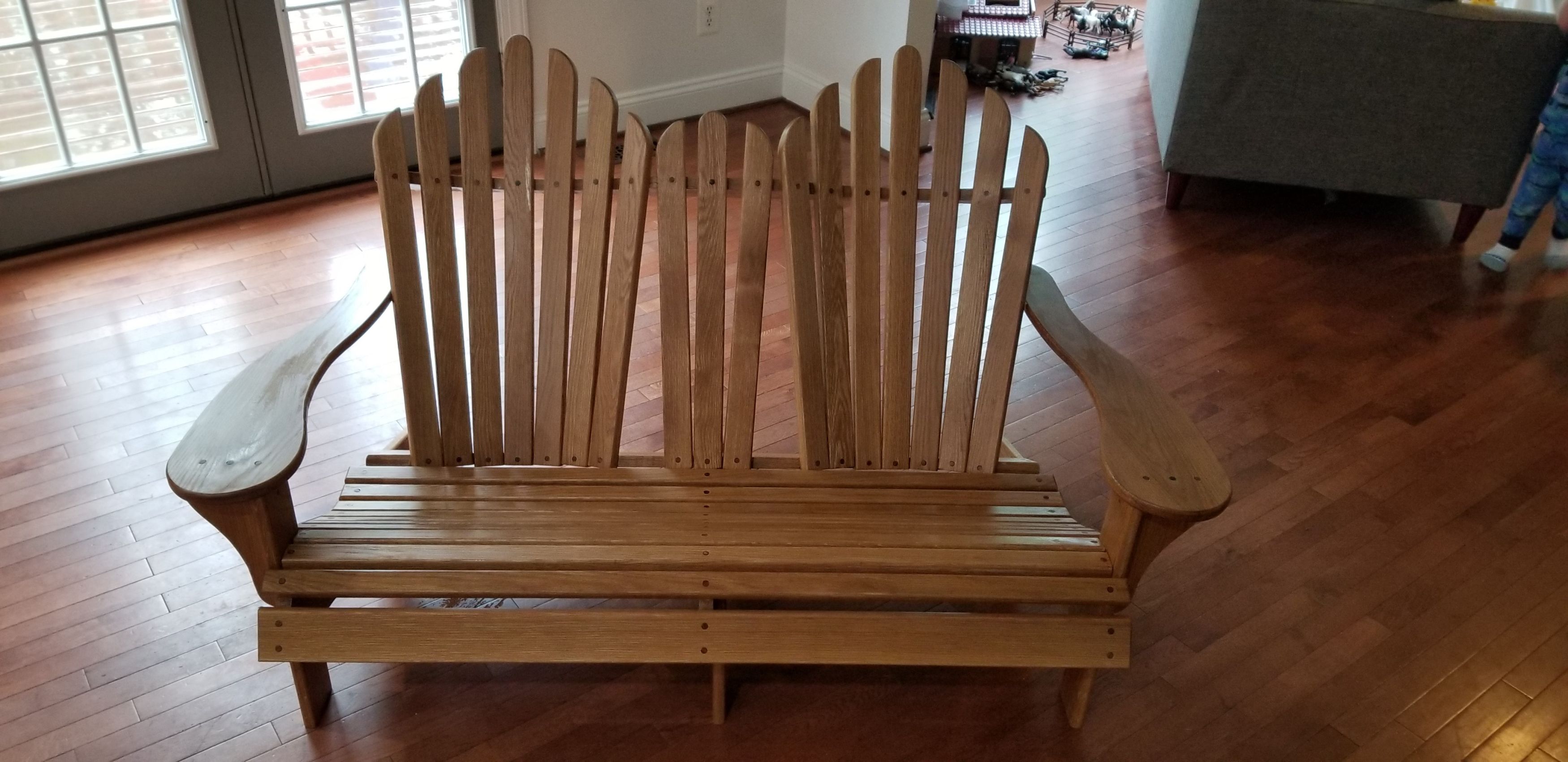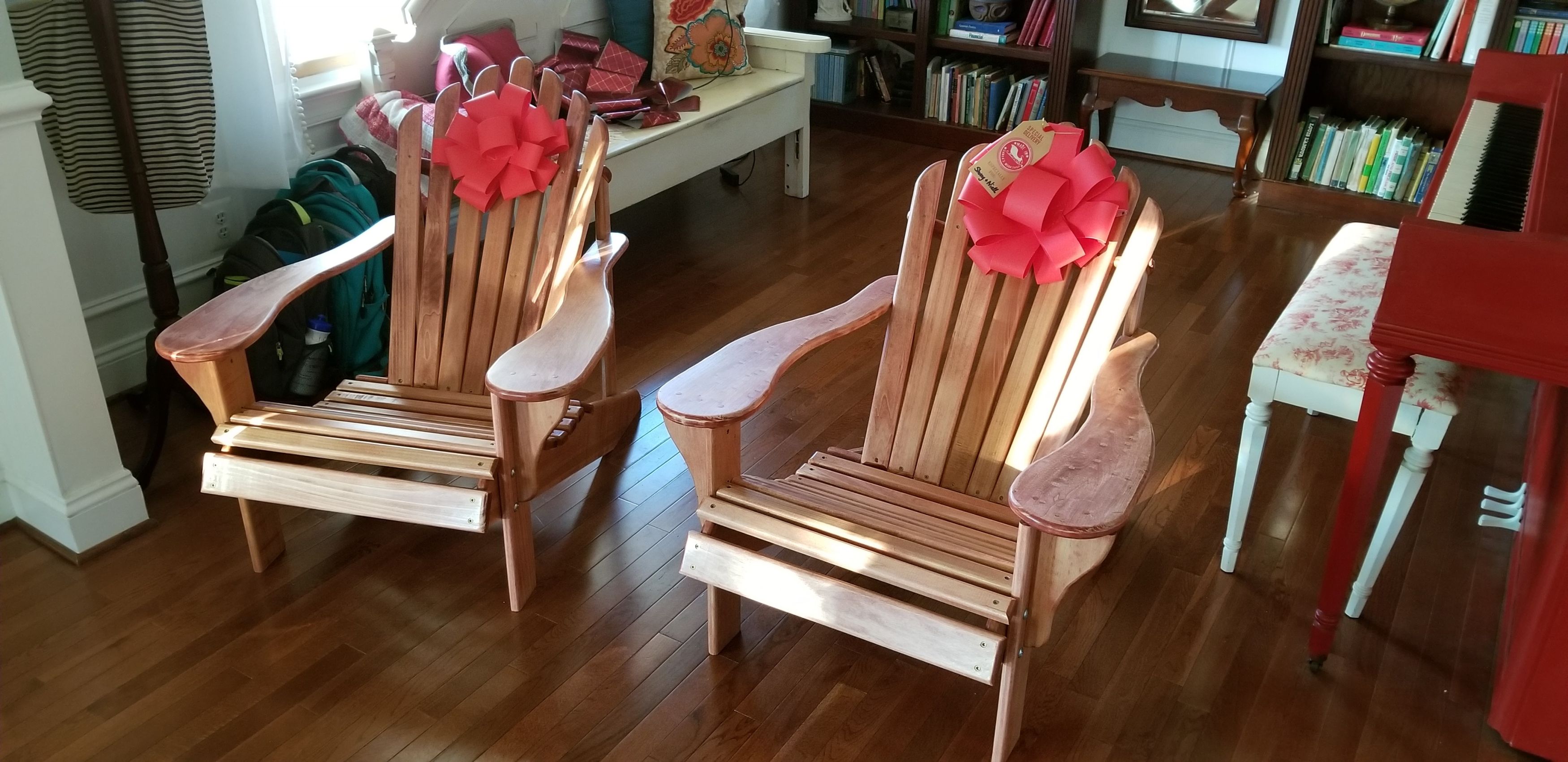 Custom-made Adirondack set featuring a loveseat, 2 armchairs and a table. Handcrafted from White Oak with Walnut accents by talented Chelsea parent, Ron Klassen.
Estimated Value: $3,000.00
---
Snowshoe Excursion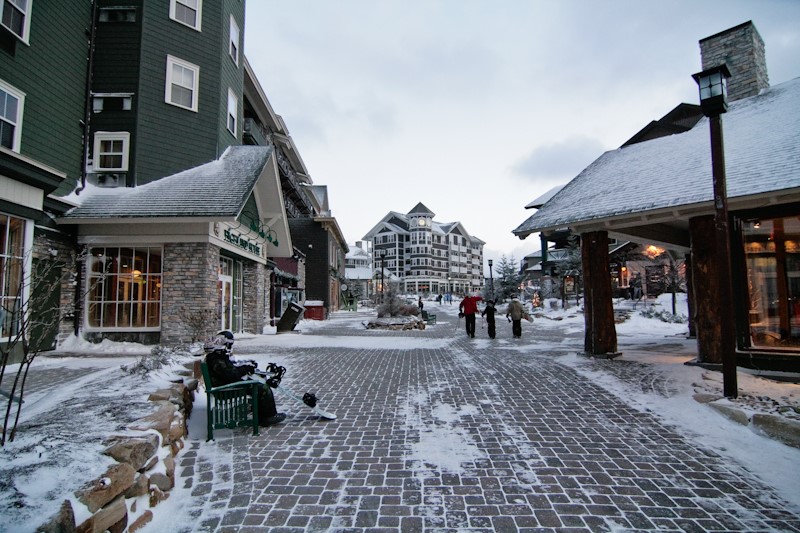 An easy 3.5 hour relaxing drive from Front Royal brings you to the Snowshoe Mountain Resort which offers unparalleled family-friendly adventure in wonderful West Virginia! Enjoy 3 nights in a 3.5 bathroom, 5 bedroom townhouse that sleeps up to 12 guests! There are a multitude of skiing options for all levels hence the nickname "the Little Colorado of the South". If you choose to take advantage of this getaway during the non-ski season then the duration of stay being offered is 1 week. Enjoy hiking, swimming and mountain biking instead of the snowy sports! Generously donated by longtime Chelsea parents, Steve & Wendy Lee.
Estimated Value: $1,700.00
---
All-Inclusive Coffee Bar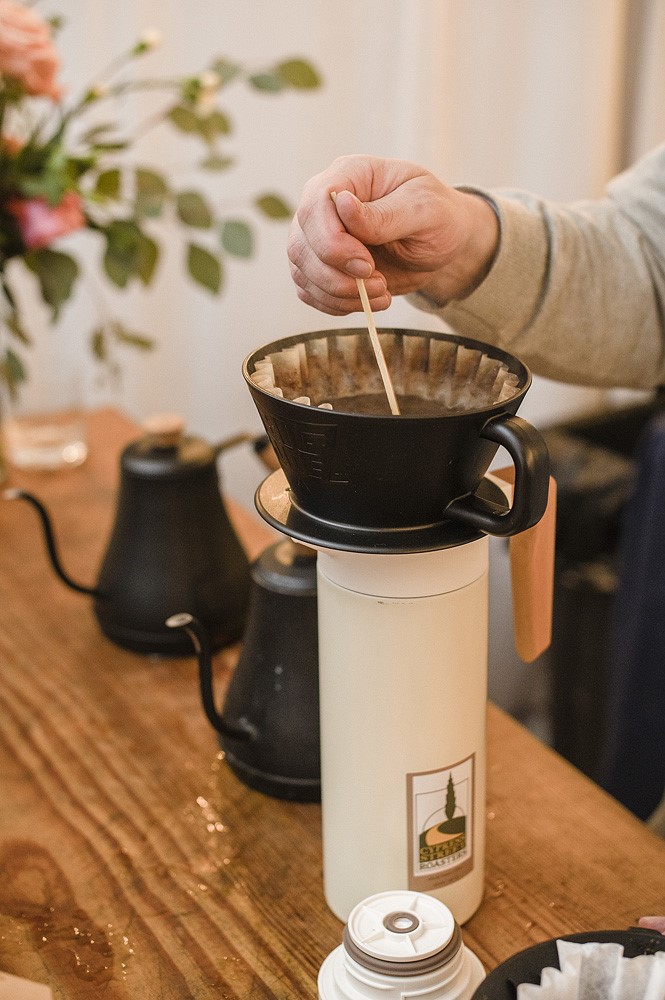 Live-edge top + welded bottom coffee bar handcrafted by ever-supportive Chelsea Alum parent, Tom Blicharz. This bar table has been paired with barstools from woodworking wonder and owner of Strong Oaks Woodshop, Mike Schmiedicke. Coffee aficionado, Marc-Pierre Jansen, owner of Cypress Street Roasters, has generously donated a 1-year coffee subscription (1 bag/month). Included are all pour-over accessories needed to round out this high-quality, boutique selection fit for even the most fastidious of coffee lovers.
Estimated Value:
---
Keep Your Gun Safe…
Up for auction is a Made-In-The-Good-Ol'-U-S-A Liberty brand gun safe paired with a sweet micro-compact Sig Sauer P365 SAS (also Made in the USA). Besides donating the gun, Chelsea parent Carlos Fernandez will also include 3 magazines and 300 rounds of ammunition, including some self-defense ammo!
Estimated Value: $1,500.00
---
Senior Work Day
DONATED BY: THE CLASS OF 2024
The Dream Day-Off Senior Workday!
Imagine a wonderful day off from meals, from work, from
kids and all the honey-dos at home. Come back 8 hours later to your well-fed children, an organized closet or playroom, your pictures hung, and your garden beds mulched. All the while, you know that the projects were entrusted to a plethora of hilarious and good-natured seniors and two beloved faculty members.
Chelsea Academy's Senior Class of 2024 is hardworking, dedicated, and great team players with one another.
Schedule the day off, enjoy the day with your spouse, have deep conversations without worrying about home duties, and come back refreshed (and to a shortened honey-do list)!
Expiration Date: May 12, 2024
ESTIMATED VALUE: PRICELESS
---