St. John's Rectory Dinner for 6!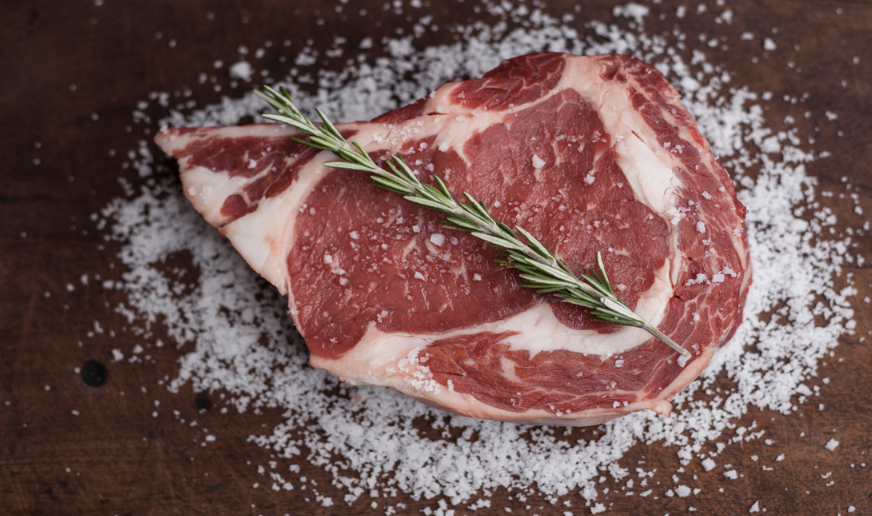 DONATED BY: FATHER GEE | FATHER TOM
Fathers Gee and Tom have joined forces to offer you and 5 guests a 5-star dining experience. Savor 28-day dry aged tomahawk steaks courtesy of Big Whiskey Cattle Co. but cooked to perfection by Father Gee himself. Father Gee has covered all of the culinary bases and will serve appetizers, cocktails and wine for a truly gourmet repast. A once in a lifetime chance is at your fingertips - don't let it slip away!
ESTIMATED VALUE: PRICELESS
---
A Week Away in New Mexico!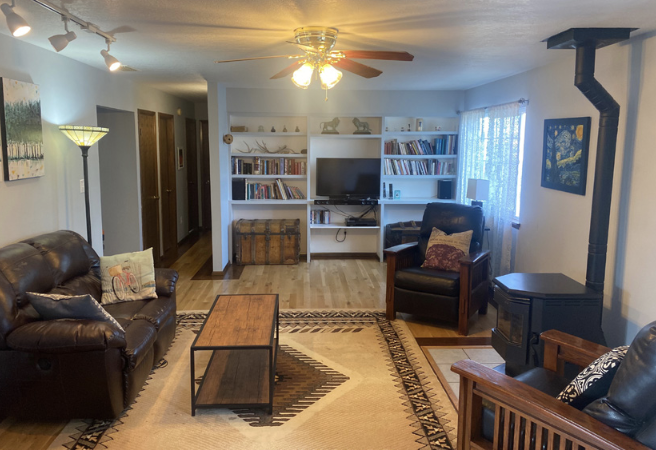 DONATED BY: THE CLEVELAND FAMILY
Come and see why they call New Mexico the Land of Enchantment! This 3 bedroom, 2 bath, single story home sleeps 8 comfortably, and has everything you need for a memorable vacation. Sip your morning coffee or evening cocktail in the gazebo, just a few steps from the back deck and enjoy the amazing views. Relax in the hot tub or take a stroll around the 3 acre property and experience the beauty of the high desert.This Aztec home is 30 minutes to downtown Durango, CO and 10 minutes to Aztec. It is the perfect place to explore the best that the Four Corners region has to offer, from Mesa Verde National Park, Aztec Ruins, and Navajo Lake. In the winter months, there is skiing nearby and in the summer months, the resorts offer mountain adventures! Hiking, fishing, and whitewater rafting are also popular activities.To round out this family vacation, a $200 visa gift card to offset travel expenses is included as well as a pair of round trip tickets on the historic Durango & Silverton Narrow Gauge Railroad. Also, know that your canine friend will be well taken care of for the entire week at A Pup's Valley (located in Haymarket, VA & donated by the Payne Family).
Expiration Date: December 11, 2022
ESTIMATED VALUE: $2,000
---
Pope St. John Paul II Graphite Realism Original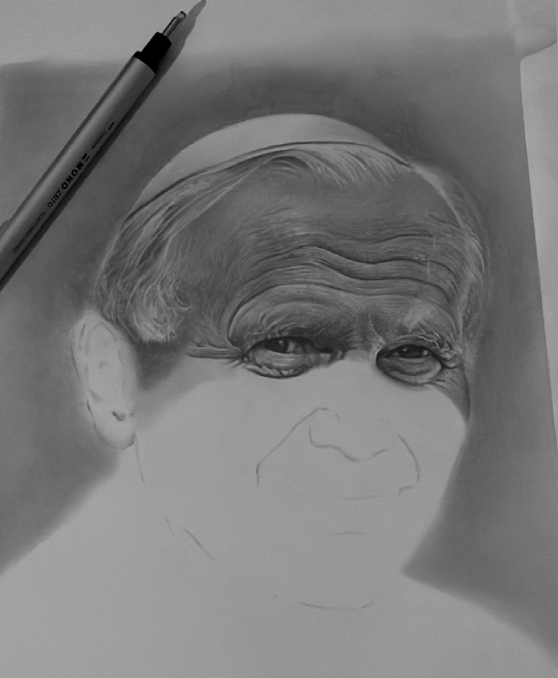 DONATED BY: VINCENT DUHIG
This masterful and impressive portrait of Saint John Paul II has been drawn by Christendom College graduate, Vincent Duhig. Vince, who is also an incredible rugby player, is a self-taught artist who specializes in hyper-realism. This particular style is done solely with graphite pencil and makes for a truly impressive lifelike portrait that is both eye-catching and complex to the observer. Notice how the portrait aptly captures the compassionate twinkle which is always so prominent in Saint John Paul II's eyes.
ESTIMATED VALUE: $1,000
---
Tomb with a View + Estate Planning Package
DONATED BY: FR. BERES | MCCARTHY & AKERS LAW FIRM
Close out 2021 with a thoughtful gift (or gift to self) that embodies the nature of thinking ahead.Included in this item is the deed to one cemetery plot located in the beautiful rural setting of Washington, Virginia. This consecrated ground is on-site at St. Peter's Catholic Church and is a comforting, peaceful place to pray in the shadow of the Blue Ridge Mountains. Paired with this often forgotten piece of property, is the last crossed 't' and dotted 'i' in your very own Estate Planning Package as provided by the stellar law firm, McCarthy & Akers. Finalize your last days and take advantage of this well-rounded package - don't make it an afterthought! Purchase of a second plot can be accommodated upon request.
Expiration Date: March 11, 2022
ESTIMATED VALUE: $3,700
---
Stammtisch: Austrian Meal with Friends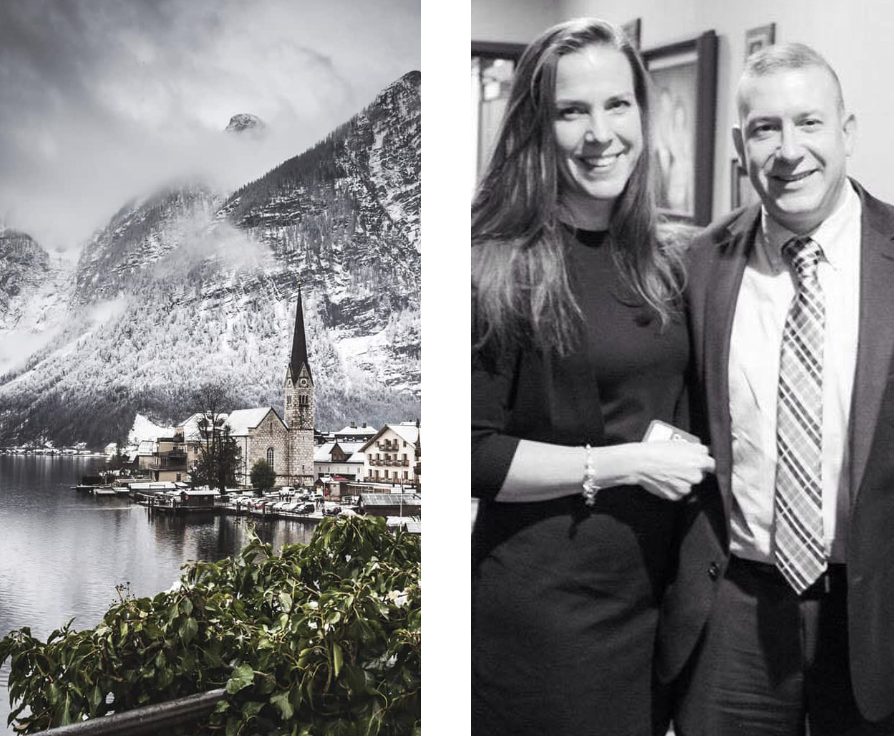 DONATED BY: ANNIE & JOHN M. DEJAK
Haben sie einen Tisch für sechs? (Have a table for six?) Treat your senses to a culinary adventure that will transport you and 5 others to Old Austria. An experience like this doesn't come around very often and you may mistake being in the presence of Emperor Charles and Empress Zita at dinner in the Schöenbrunn Palace or with Franz and Gertrude in a humble pub in the Julian Alps. In either case, as Mozart is pleasing to the soul so too is Wiener Schnitzel pleasing to the taste! Treat yourself to an authentic Wiener Schnitzel dinner, delicious wine, and homemade apple strudel amidst friends and conversation. Your chef for the evening will be none other than Herr DeJak with the charming and talented Frau DeJak. You need only to provide the kitchen and the dining room. Mutually agreeable date.
Expiration Date: December 11, 2022
ESTIMATED VALUE: PRICELESS
---
The Walnut House Weekend Extravaganza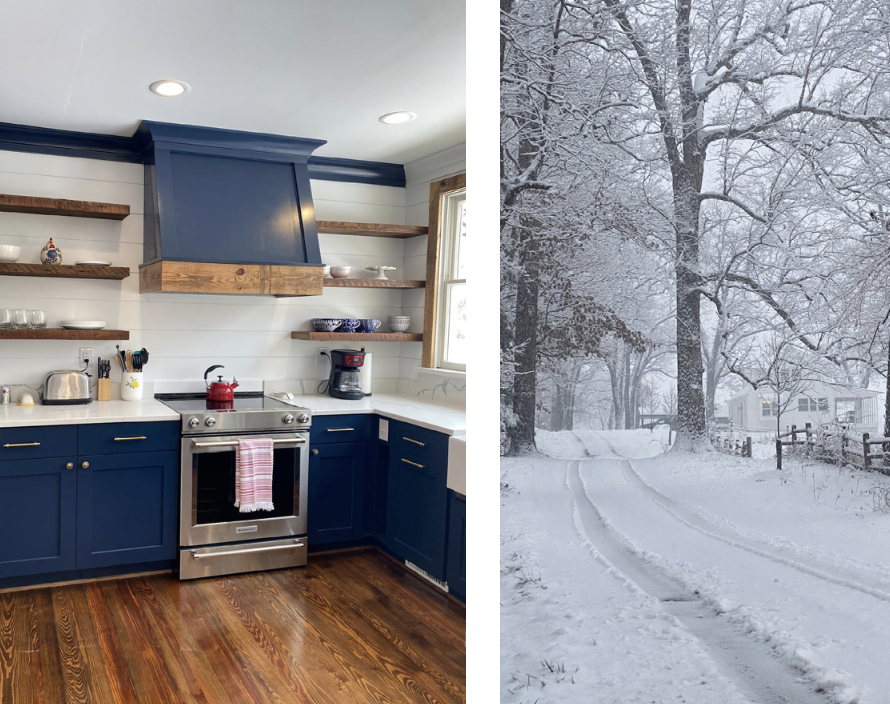 DONATED BY: PAUL & RUTHIE ALEMETER
Welcome to the Walnut House! This charming cape cod is set on a 400-acre working cattle ranch in the breathtaking Shenandoah Valley. The Walnut House is truly a home-away-from home with unparalleled privacy, mountain views and big skies in every direction. Owned by "a happy family raising happy cows", the Almeter clan run their Big Whiskey Cattle Company on location. This home boasts 3 spacious bedrooms, 2 bathrooms, a cozy indoor fireplace and a delightful coffee-sipping screened-in porch with the most spectacular sunsets a person could wish for. The Almeters look forward to welcoming you and your family for a 2-night stay. To really round out this mini holiday, Violino Ristorante Italiano which is located in charming Old Town Winchester, has generously gifted a $200 dining gift certificate! This family venture wouldn't be complete without Pilot Paul Uhlenkott taking you and three guests for a 1-hour scenic flight over the Shenandoah Valley in his private 8-seater Chieftain. What a fantastic weekend retreat!
Expiration Date: May 31, 2022
ESTIMATED VALUE: $1,000
---
Custom Set of Adirondack Chairs + Matching Side Table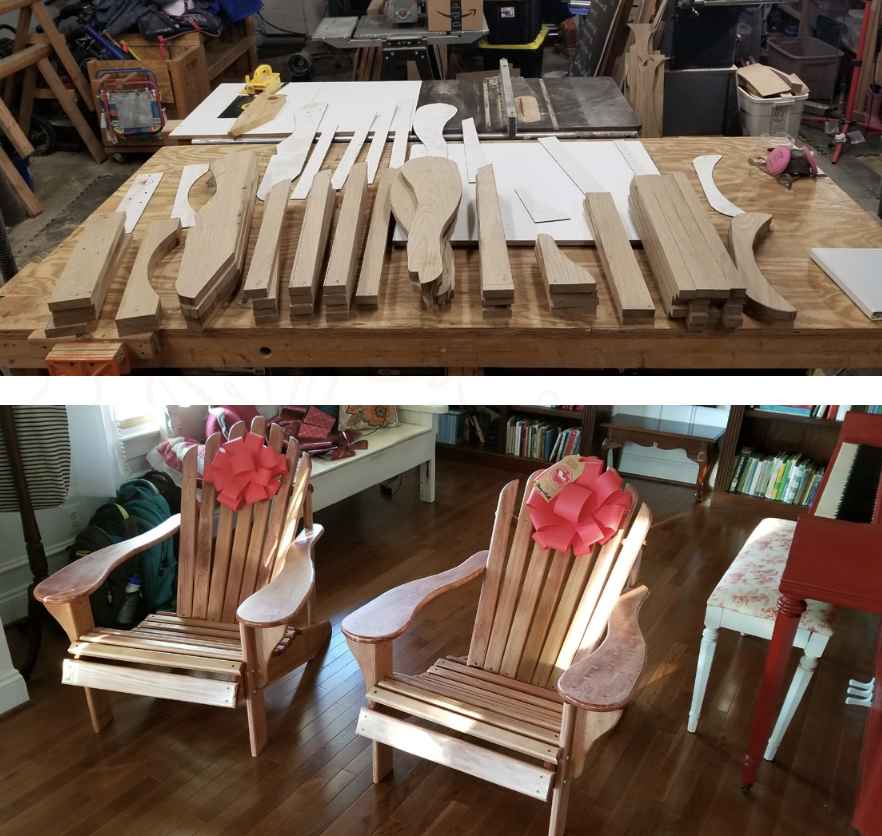 DONATED BY: RON KLASSEN
Crafted in honor of Mike and Mary Mueller! Mike was one of the early Chelsea Academy board members and Mary was a much loved face at Chelsea for more than 10 years. Mike, with Mary's help, handcrafted multiple sets of Adirondack Chairs for the majority of the past Chelsea galas.The two chairs and side table are made from white oak lumber with walnut accents; all of which was donated by Clint Hepler from Seneca Hardwood. To quote Mike himself: "The curved backs make these the most comfortable lawn chairs you will ever sit in. They will look perfect on your porch, and you'll find the wide armrests are a very convenient place to rest your glass of wine, or in my case, bourbon." Here's to you, Mike & Mary!
Cheers.ESTIMATED VALUE: $1,500
---
Headmaster for the Day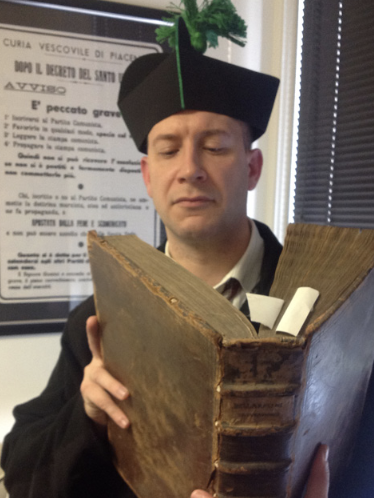 DONATED BY: JOHN M. DEJAK
What is it like to be the Headmaster? When one enters his office and sits upon his chair, is it like peering into the wardrobe--wherein lies a whole new enchanted world of beauty and adventure? Or is it more akin to looking behind the curtain to the rather mundane machinations behind the "great and powerful Oz?" The winner of this lot will ensure that one lucky student will be able to be initiated into these mysteries. Start the day off by greeting students as they arrive to school; lead the day's convocation and prayer; work with the Dean of Students on a fun house activity for students on that day; evaluate faculty members with surprise visits to classrooms for observations; meet and discuss financial implications of the day's decisions (e.g., pizza lunch) with Mr. Fier; and determine an appropriate curricular approach to the day's homework with the Administrative Team. It goes without saying that the Headmaster for the Day will have unlimited access to the Headmaster's office, the assistance of the charming and talented Mrs. Lewis, and will--for the day--field questions and emails from parents, faculty, Board Members, donors, and community leaders. Finally, in addition to a "working breakfast" with Mr. DeJak (in his role as lawyer and parent) and select others at Cracker Barrel in order to think strategically about the future of the school, the Headmaster will cap his day reflecting upon his own cultivation of the virtues of patience, charity, and, of course, the Greek ideal of sophrosyne.
ESTIMATED VALUE: PRICELESS
---
Small Gun - Big Training
DONATED BY: CARLOS FERNANDEZ | BILL PHILBIN
Get everything you need to be able to protect yourself and others in public with this package including a portable pistol, ammunition, and NRA pistol training.The hardware is a Taurus Spectrum 380acp semi-automatic pistol. It is equipped with soft-touch panels integrated into the grip and slide. Its breakthrough design completely revolutionizes the concealed carry experience - delivering better comfort, better responsiveness and better control. It includes a laser sight for better aim in high-stress situations.The training consists of the NRA Basic Pistol Course, delivered by Certified NRA Instructor Bill Philbin. This course is a great way for you to learn the basics of pistol shooting in a safe, supportive and encouraging environment. All instruction and shooting occurs at a local private facility and is a combination of presentations and hands-on exercises. The class will meet the training requirements to obtain a Virginia concealed carry permit.
Expiration Date for Training: September 5, 2022
ESTIMATED VALUE: $850
---
Rifle My Ruger
DONATED BY: CARLOS FERNANDEZ | BILL PHILBIN
Get this tried-and-true rifle as well as a top-notch training program which will teach you the essentials of safety and proper shooting!The rifle displayed here is the legendary Ruger 10/22 Semi Automatic which is known for its consistent and reliable performance making it an excellent choice for beginners. It includes a 10-round rotary magazine for reliable feeding and ease of use. A bonus supply of ammunition is included with this rifle.Paired with this rifle is an NRA Basic Rifle Course brought to you and a friend by the one and only Bill Philbin who is not only a Chelsea dad, but also an experienced NRA certified instructor. This course covers the essentials of gun safety, fundamentals of rifle shooting, proper gun cleaning and maintenance plus a range session where the winner and a friend will get the opportunity to live-fire practice! Mr. Philbin will tailor the instruction to the winner's level of experience and comfort.
Expiration Date for Training: September 5, 2022
ESTIMATED VALUE: $869
---
0-60: AR-15 & Navy Seal Know-How
DONATED BY: CARLOS FERNANDEZ | SEAN GLASS
The ultimate gun lover's package is before you! Defend your home and family with this superb tactical firearm, specialized training course, ammunition, and a customized home-defense walk through by Navy SEAL Lieutenant Commander and Chelsea dad, Sean Glass.The winner's weapon will be the Bushmaster Carbon-15 Super Light -- Optics Ready Carbine. This particular AR-15 is designed to be as light as possible and features an ultra-light polymer upper and lower assembly with a telescoping adjustable stock, red dot sight, and an ultra-thin profile barrel.Sean will focus the tactical training specifically on pistol skills, weapon manipulation, marksmanship at close quarters, and then progress to the integration of both pistol and carbine at close quarters as well as incorporating techniques to improve upon the overall skills in handling and effectiveness. This course will culminate in a personal assessment by means of an Operator Standards Shooting Test.At course completion, Sean will not only provide a home defense walk-through of the winner's residence but he will also help design a home defense emergency course of action. This course is specifically designed for executing basic principles of combat shooting at an advanced level. There is no such thing as advanced tactics - only basic tactics executed at an advanced level.
Expiration Date: December 11, 2022
ESTIMATED VALUE: $1400
---
Aisling Farm Fresh, Fresh, Fresh!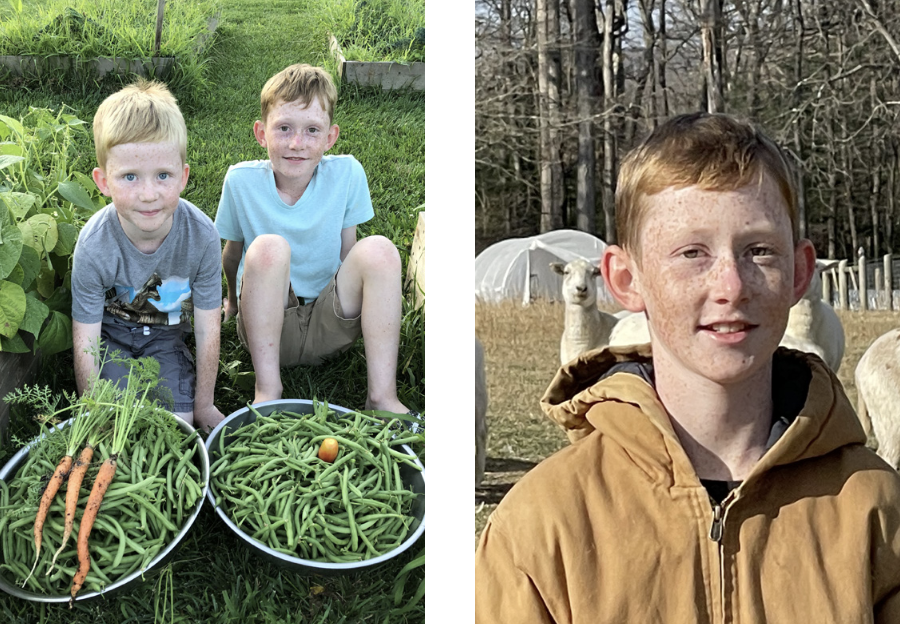 DONATED BY: LEO MCCARTHY
Entrepreneurial 6th grader, Leo McCarthy, is generously offering a farm fresh package consisting of the following products:• One whole beyond organic pasture raised lamb• 12 beyond organic pasture raised Cornish Hens• 1 beyond organic pasture raised rabbit• 2 Packages of Aisling Hill Irish Breakfast Sausages• 12 dozen beyond organic pasture raised eggs• A pint of raw honey• 8 ounces of bee pollen• 2 packages of "Hen of the Woods" wild mushrooms• 4 packages of beyond organic dried ancho peppers (smoked & plain)• 2 packages of beyond organic dried cayenne peppers• A sampler of Aisling Hill beyond organic dried herbsPick up for this package to be arranged between farmer Leo and the winner!
Claim By Date: December 11, 2022
ESTIMATED VALUE: $1100
---
Bayside Family Getaway
DONATED BY: STEVE & PAULA O'KEEFE
Thanks to the generosity of Steve and Paula O'Keefe, this fabulous hidden gem of a vacation house nestled right on the Chesapeake Bay is yours for 3 nights! Titled St. Brendan's Point, it offers multiple back viewing decks, an enormous kitchen, private beach with a dock, crabbing, plenty of space for a large family as it sleeps 10 comfortably, and too many other amenities to list! Situated near Yorktown - boredom doesn't exist here! Make a lifelong memory. This dream vacation offers simple tranquility, stunning views and the perfect, private getaway for your family.
Expiration Date: December 11, 2022
The month of June & all holiday weekends are excluded from available dates.
ESTIMATED VALUE: $2,350
---
Original Still Life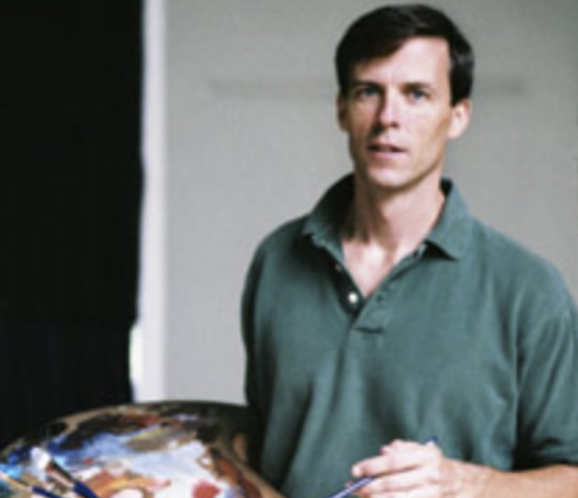 DONATED BY: HENRY WINGATE
Original oil on linen still-life painting by renowned artist, Chelsea teacher and parent, Henry Wingate.Henry tries to capture on canvas the beauty of the visual world. In this particular case, he has perfectly captured these charmingly pretty still-life items making for a beautiful pièce d'art.
ESTIMATED VALUE: $1,500
---
Lagarde Siblings Dinner for 8!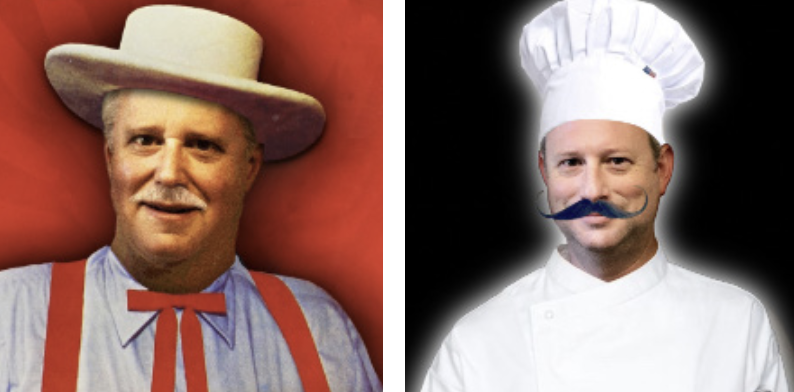 DONATED BY: PAUL LAGARDE | TOM LAGARDE | WITH GUEST CHEF MARIE (LAGARDE) MAHER
Lagarde SiblingsDinner for 8Étouffée, Bruté?All the way from Bourbon Street to Esplanade, Paul and Tom Lagarde were raised right by their momma who taught them how to cook in the New Orleans tradition. Spend a sultry evening complete with mosquitos that sashay by as you start your evening with sazaracs on the front porch. Paul and Tom will roll like a river into your kitchen, where they will prepare a 5-course meal with curated wines. Chelsea students with a flair for life, love, and laughter, will serve you in style from dusk to dawn. This meal promises to hold you like the light hugs the wick of a candle burning.
Choose from among several options including:
Ricky Jackson Chargrilled Oysters (even better than Lawrence Taylor Chargrilled Oysters)
Crabmeat | Shrimp Maison
West Indies Salad
Turtle Soup
Crabmeat | Corn Soup
Chicken | Andouille Gumbo
Shrimp Étouffée
Grillades | Grits
Shrimp | Grits
Filet | Crabmeat Oscar
Expiration Date: April 2022
ESTIMATED VALUE: PRICELESS
---
Senior Workday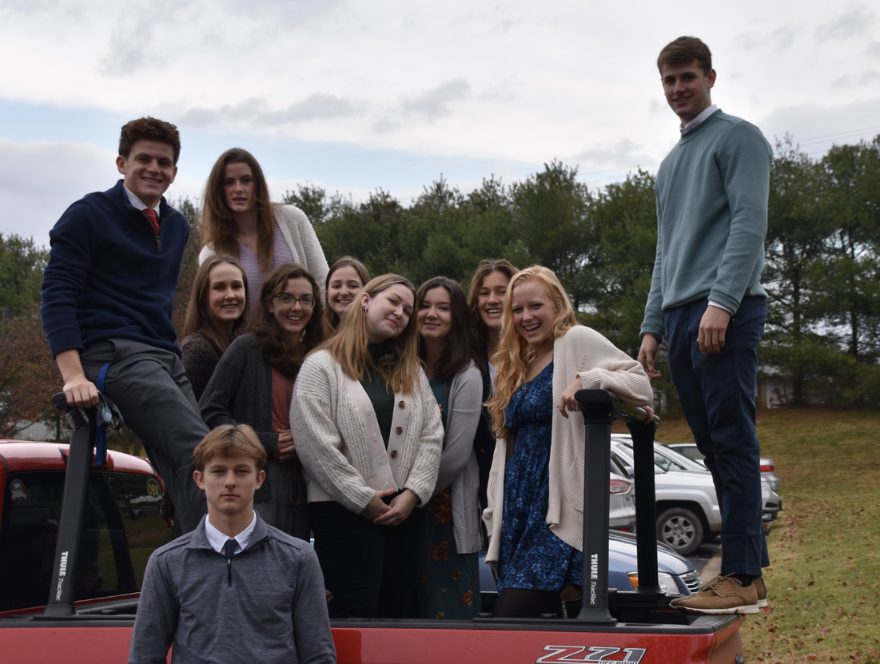 DONATED BY: THE CLASS OF 2022
The Dream Day-Off Senior Workday!Imagine a wonderful day off from meals, from work, from kids and all the honey-dos at home. Come back 8 hours later to your well-fed children, an organized closet or playroom, your pictures hung, and your garden beds mulched. All the while, you know that the projects were entrusted to 11 hilarious and good-natured seniors and two beloved faculty members. Chelsea Academy's Senior Class of 2022 is hardworking, dedicated, and great team players with one another. The inimitable Dr. Diarmuid Wheeler will be supervising the handyman/landscaping team. After immigrating to the US, Dr. Wheeler worked for his father-in-law's landscaping company. As well as teaching at Chelsea, he is also renovating and rehabbing his family's home. Ms. Samantha Libasci is a much adored faculty member who will supervise the rest! Schedule the day off, enjoy the day with your spouse, have deep conversations without worrying about home duties, and come back refreshed (and to a shortened honey-do list)!
Expiration Date: May 20, 2022
ESTIMATED VALUE: PRICELESS
---