Chelsea Academy is divided into groups called "houses," two houses for boys and two for girls. Each house has students from across the grades, and each of the boys' houses is paired with one of the girls' houses, with family members belonging to the same house or pair of houses. The houses are involved in various activities and competitions, including field days, poetry recitations, peer tutorials, and service projects. Clans, or sub-group of each house, allows for a small group of students from different grades, but within the same house, get to know one another through meals and activities.
The houses serve several purposes. They provide membership in a smaller group for all Chelsea students. They encourage interaction and friendships among students across the grade levels. They promote camaraderie and healthy competition. They contribute to creating strong school morale and solidarity.
The names of the Chelsea houses are associated with Thomas More
Fisher House: John Cardinal Fisher (1469-1535) was a trusted friend of More and served as bishop of Rochester during the early sixteenth century. A distinguished scholar of international renown, he put his life at risk by supporting Catherine of Aragon in her efforts to resist her husband Henry VIII's attempt to annul their marriage in defiance of the Pope. After refusing to recognize the Act of Supremacy, which declared Henry VIII the head of the Church of England, Fisher was martyred for the Catholic Faith. He was made a cardinal shortly before his execution in 1535. In 1935, Pope Pius XI declared Fisher (and Thomas More) a saint.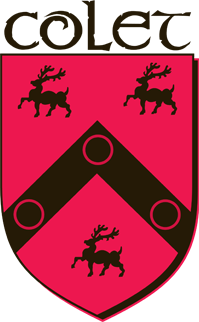 Colet House: John Colet (1467-1519) was a scholar and priest who served asyoung More's spiritual advisor. A man of great learning, Colet studied at Oxford, Florence, and Rome before holding the position of dean of St. Paul's Cathedral in London. Beginning in 1509, Colet devoted his life and vast inherited fortune to the founding of St. Paul's School, one of England's oldest and most prestigious secondary schools.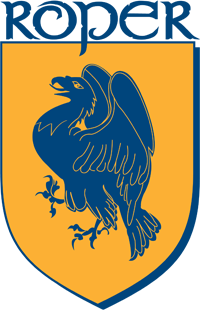 Roper House: Margaret Roper (1505-1544) was the devoted and much loved eldest daughter of Thomas More. She received a liberal arts education that included literature, languages, history, mathematics, science, philosophy, and theology, and she earned a reputation among her contemporaries for her scholarly command of Greek and Latin. Her husband, William Roper (1496-1578), wrote the first biography of More. As a young man, Roper spent much time in the More household and enjoyed close relations with his father-in-law. He served in Parliament during the reign of Queen Mary, and throughout his life he was respected for his character and learning.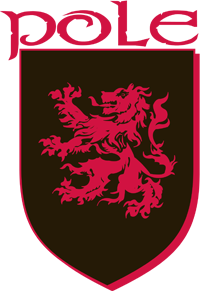 Pole House: Countess of Salisbury, Margaret Pole (1473-1541), whose brother was the last male representative of the Yorkist line, attended on Catherine of Aragon before serving as governess to Princess Mary, later Queen of England. Her son Reginald was the last Catholic Archbishop of Canterbury, and it was his condemnation of Henry VIII's divorce of Catherine that led to Pole's arrest and execution on charges of treason. The martrydom of Pole was officially recognized in 1886, when Pope Leo VIII declared her Blessed.