---
The Chelsea Lecture is an annual presentation dedicated to the life, faith, and thought of St. Thomas More and the spirit and culture that he nurtured in his home and among his friends. The lecture seeks to educate the community to live an integrated life which seeks God in all things, places virtue at the forefront of all endeavors, and ennobles the local and national communities.
---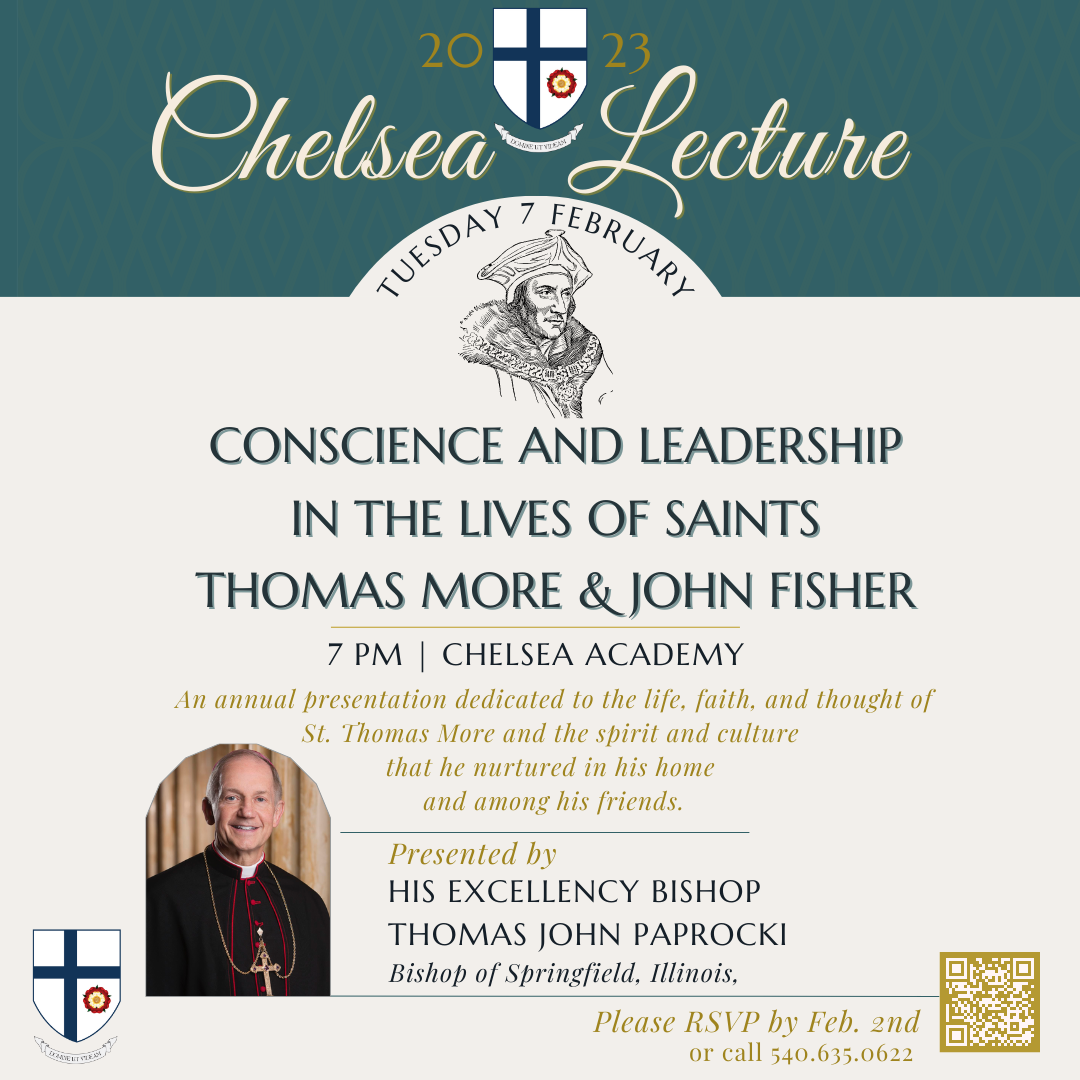 The Inaugural Chelsea Lecture:

"Thomas More and the Arts of Liberty:

Educating 'Leading Citizens' in Times of Change."

Presented on March 10th, 2022

by Dr. Gerard Wegemer of the University of Dallas.