Weekly Sports Recap
January 31, 2022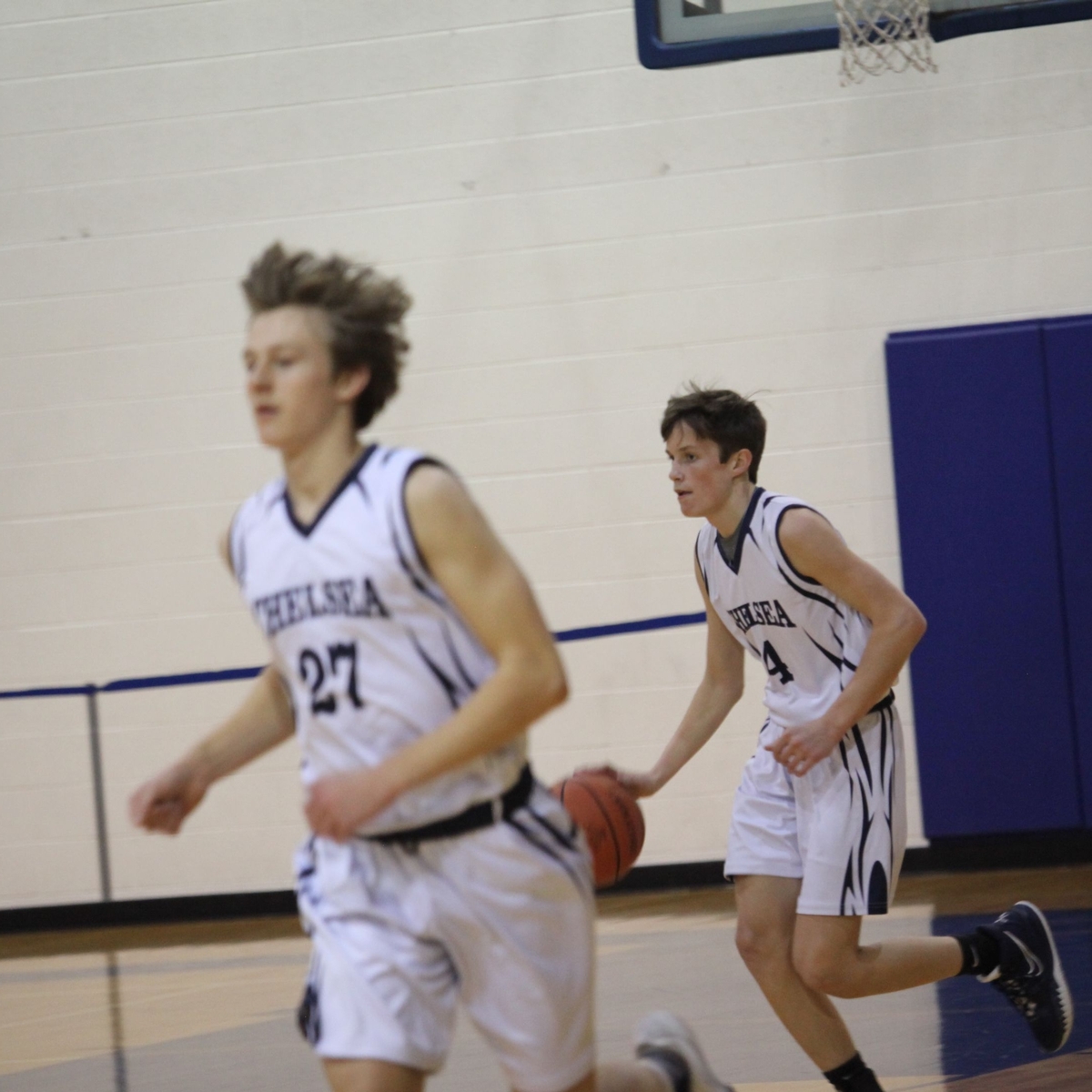 The Chelsea basketball teams compiled a 4-1 record last week, featuring a comeback, a cliff-hanger, and a varsity player joyfully getting back on the court.
Here is the rundown:
Middle school girls: The Knights improved to 4-1, starting the week with an impressive victory over Sacred Heart, coming back from an early eight-point deficit to win 33-18. Their second game proved to be a hard-fought loss, 12-15, against Fresta Valley.
Middle school boys: The middle school boys continued their undefeated season with two wins this week, starting with a nailbiter over Sacred Heart 40-38 on Monday. They finished off the week with a dominating 43-14 win against Fresta Valley, avenging the middle school girls' loss.
High school girls: After their scheduled games on Wednesday and Friday both got cancelled, the Varsity girls enjoyed a week of rest ahead of the grueling three-game week following.
High school boys: The varsity boys improved their season to 4-1 with their 81-34 romp over Dominion Ridge on Wednesday in which all eleven members of the team scored. Special shout out to John Bodoh, who was finally activated after undergoing surgery in December. John put up six points in his first game this season.
We are proud of our Knights!
Blessed Pier Giorgio Frassati. Pray for us!