Weekly Sports Recap
February 07, 2022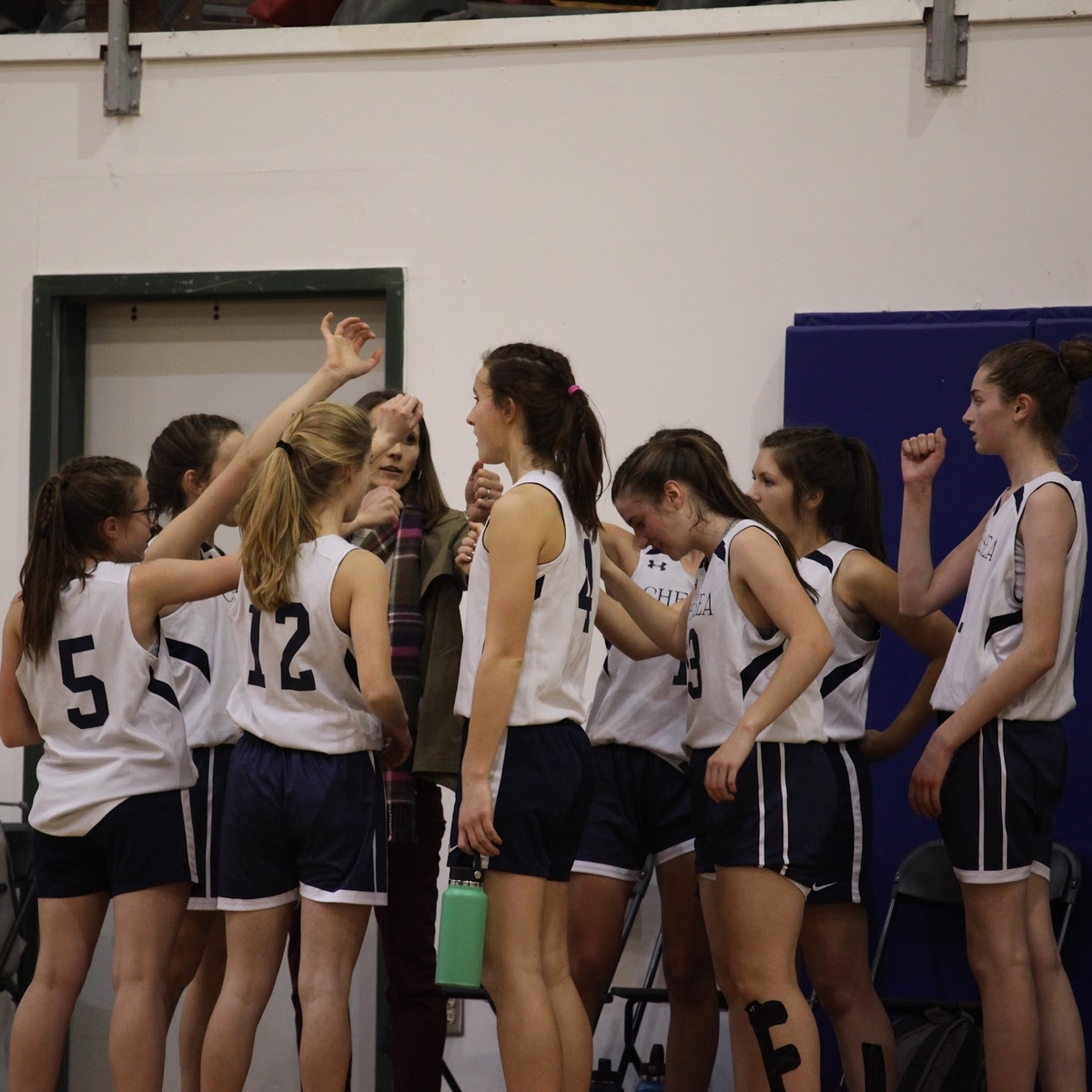 The Chelsea basketball teams compiled an 8-2 record last week, featuring a varsity girls' rally, a 32-point middle school girls' win, and the unbeaten middle school boys' ninth straight victory. The varsity boys won two out of three games.
Here is the rundown:
Middle School Girls: The Knights improved to 6-1, starting the week with an impressive victory over Valley Thunder, winning 19-14, and continuing their winning ways for a dominating 38-6 victory against John Paul the Great Montessori Academy on Friday.
Middle School Boys: The middle school boys continued their undefeated season this week, adding their eight and ninth straight victories against Valley Thunder and John Paul the Great Montessori Academy, winning both by a margin of at least 15 points.
High School Girls: In an action-packed week, the varsity girls went 2-1. They began the week with an exciting comeback victory over Valley Thunder, falling behind 12- 3 in the first quarter, tying it at 18-18 by half, and playing a dominating second half to win 55-37. Then the varsity girls experienced a hard-fought 48-32 loss on Tuesday, against a talented Frederick Warriors roster. The team ended the week on a high note, rebounding with a 48-21 win over Holy Family Academy.
High School Boys: The varsity boys improved their season to 6-2. The team put up a strong showing in their first game of the week, beating Valley Thunder 48-38. But the Frederick Warriors showed their boys' team was as strong as their girls, beating Chelsea 66-50. On Friday, the team traveled to Manassas, beating Holy Family Academy for a second time, 43-26.
We are proud of our Knights!
Blessed Pier Giorgio Frassati. Pray for us!