Senior Spotlight: Ava V.S.
March 29, 2022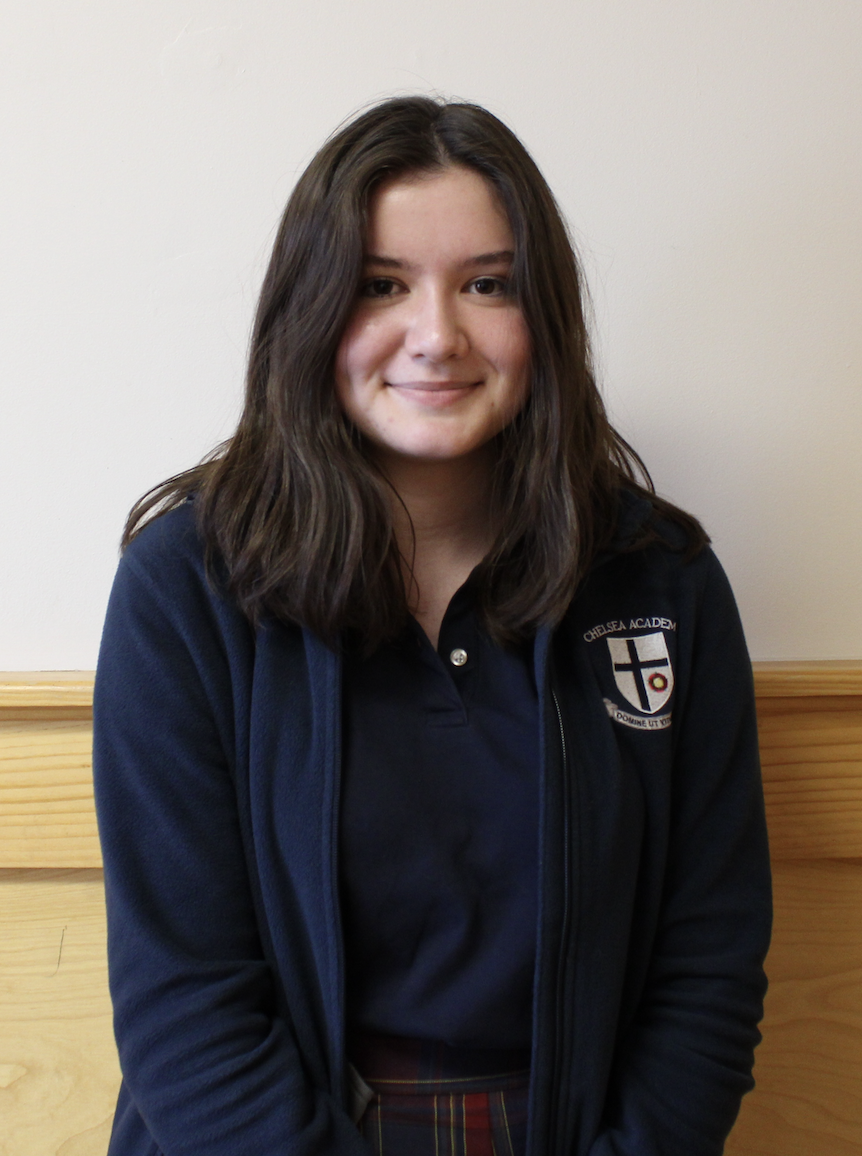 One of the geniuses of her class, Ava is a stellar student who tries to find a balance between her social and academic life. When she isn't spending time with friends, she is probably playing the piano or reading some good L.M. Montgomery or C.S. Lewis books. At Chelsea since 9th grade, she has participated in both basketball and cross country. This leads to her favorite memory, when the cross country van broke down and she was stuck on the side of the road with her super vibrant team. A very bright student, she has received a couple science fair awards in the past few years and she took first place her sophomore year. This past semester, Ava became the first Chelsea student to become a National Merit Scholar Finalist. To incoming stressed freshmen, Ava cheerfully says "carpe diem!" She is very excited to graduate, and has yet to decide between her top schools, the University of Dallas or Thomas Aquinas College. No matter where, Ava hopes eventually to become a Latin teacher.
Nos sumus cor vestrum, Ava!