December 07, 2021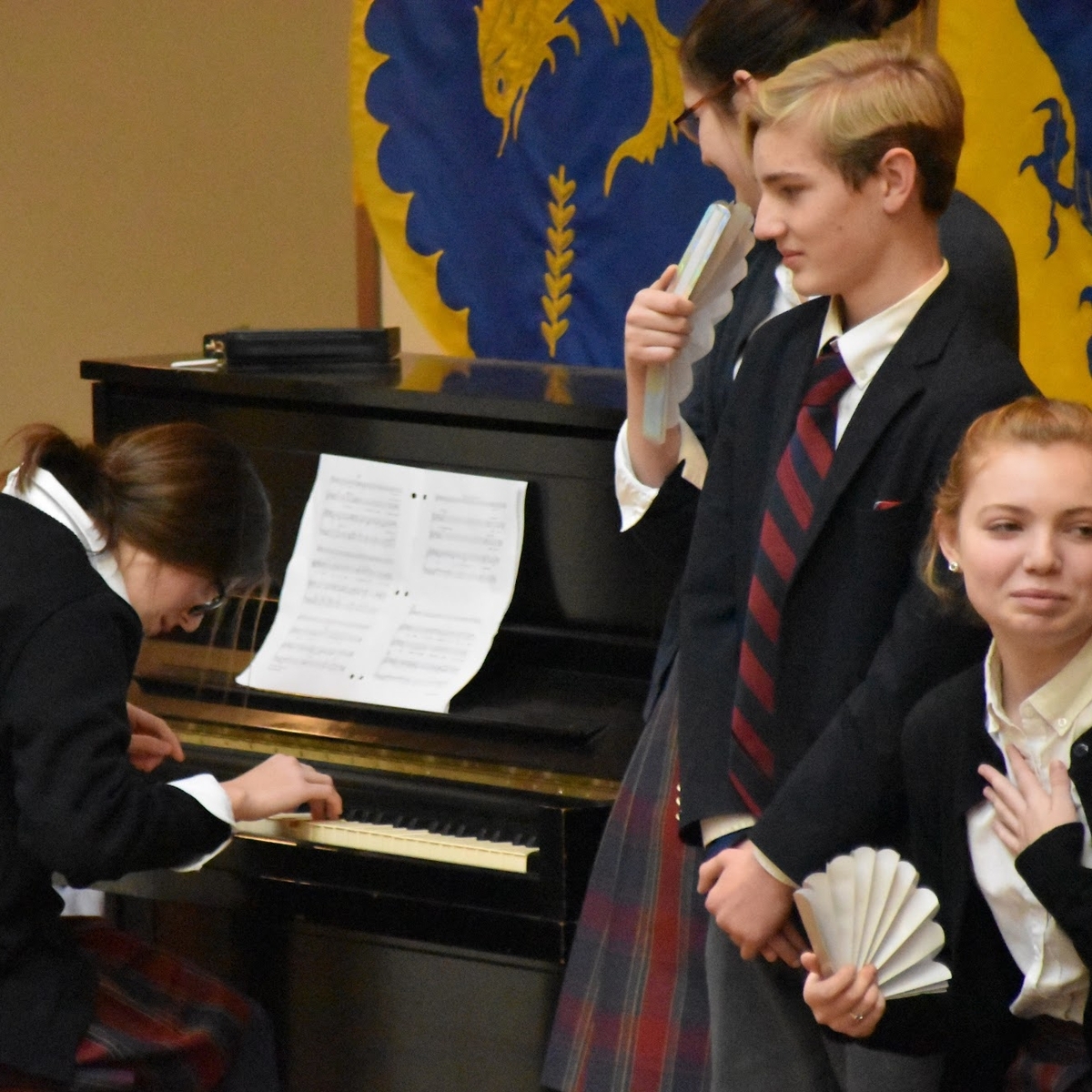 Chelsea Academy honors St. Cecilia, the patron Saint of music, with an annual music contest between our houses: Pole, Roper, Colet, and Fisher. Our St. Cecilia's competition was a huge success this year with all the houses putting a lot of time and effort into their acts to wow the judges. To everyone's surprise, a boy's house, Colet, took the win this year with an impressive show of a singing quintet, violin playing, poetry, and some beautiful piano pieces. Everyone who attended was impressed with the amount of skill and effort put forth by all the houses and each performance was met with considerable applause. We are so proud of our talented Chelsea students.
December 01, 2021
Mariam Kaltenbach has studied as a foreign exchange student at Chelsea during 9th and 10th grade. Originally from Lörrach in Germany, Mariam decided to follow in her sister's footsteps and attend Chelsea in 2020. Mariam enjoyed studying French, Physical Science, and English. She found that "the education and teachers at Chelsea are amazing." Some of her most memorable experiences involved exploring the Shenandoah Valley through school-led outdoor adventures. Mariam's favorite thing about Chelsea is that "everyone is kind and there are great friendships that are real and true." Our students and faculty wish her the very best as she travels back home to Germany this December to finish high school.
November 19, 2021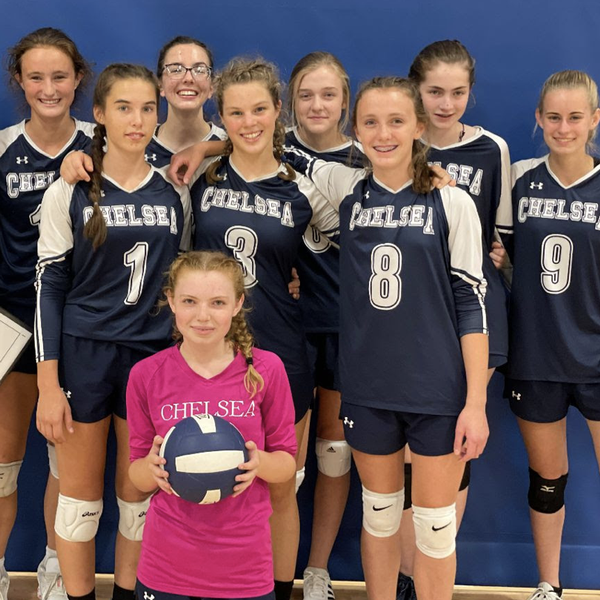 It was an incredible season for Chelsea's fall sports! Congratulations to all of our hard-working coaches and athletes!
HIGHLIGHTS
Varsity Girls Volleyball
Coached by Mrs. Barvick, the team had a great season and made it all the way to the State Semi-Finals!
Highlights: Winning against Christendom, Fredericksburg Christian Academy & Virginia Academy. Placing 2nd in the Joust Tournament
JV Girls Volleyball
Coached by Micaela Pennefather, JV girls finished the season strong.
Highlights: Places 2nd in the SCC Tournament with Therese MacDougall & Elizabeth Shueckler finishing as All Conference players.
Middle School Volleyball
Coached by Mrs. Trent, these middle school girls grew as athletes and had a well-played season.
Varsity Boys Soccer
Coached by Mr. VanderWoude, the varsity boys had a great season with a record of 8-3-1.
Highlights: Scoring 3 goals in the last 15 min to win against HFA & Peter Kelly having a goal record of 39.
Middle School Boys Soccer
Coahced by Mr. G, middle school boys made a lot of progress and played strong with a record of 7-4.
Varisty Girls & Boys Cross Country
Coached by Ms. Libasci, the Varisty XC team had an awesome season.
Highlights: Boys team finished 15th in the State, Byrson Barnett placed 11th overall in the State, and average team pace improved by 3 minutes.
Middle School Girls & Boys Cross Country
Coached by Mr. Lane, the Middle School team had a great season with lots of improvement.
Highlights: Both the boys & girls team finished 2nd in the Valley Middle School Conference