Mission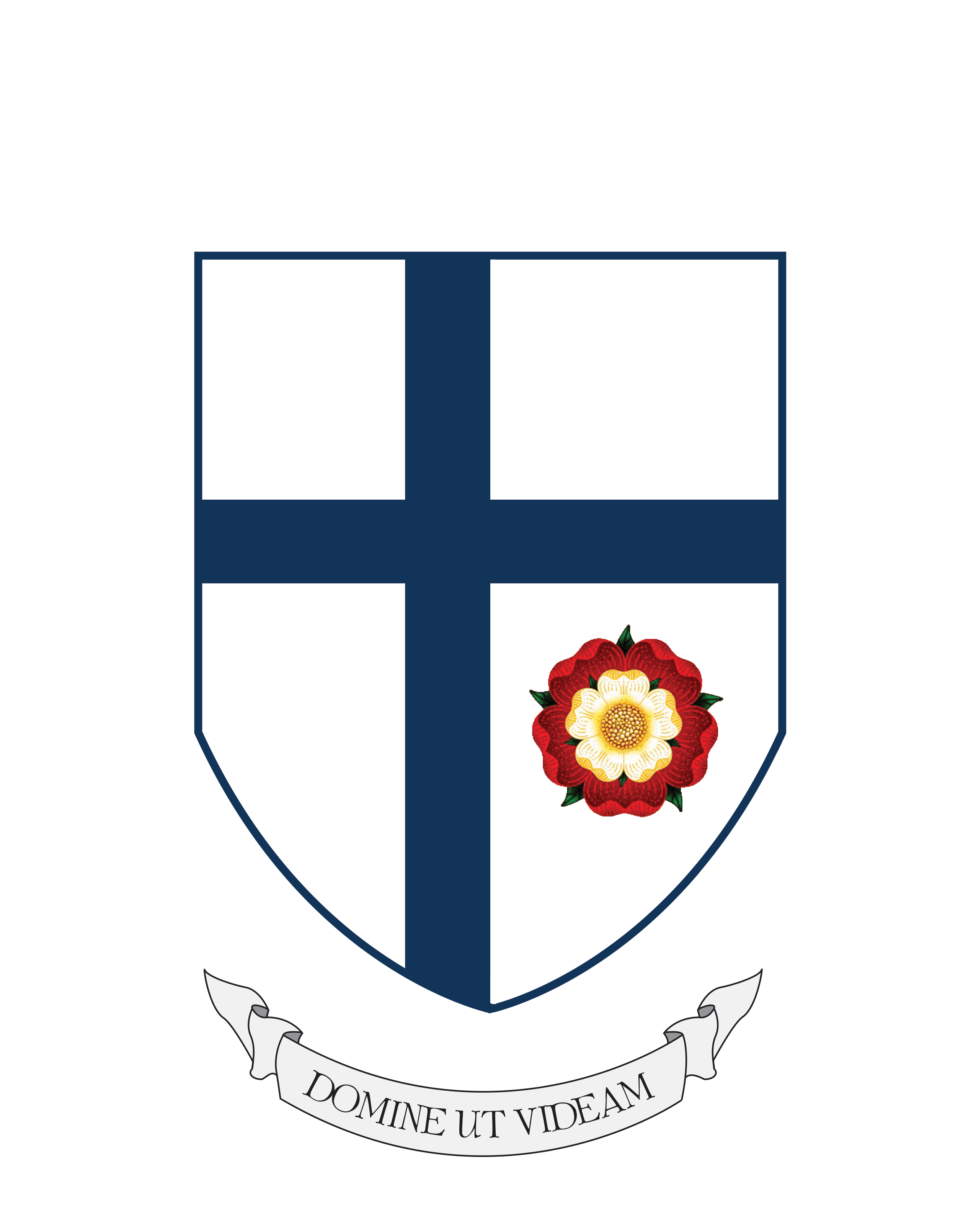 Chelsea Academy seeks to form confident young men and women educated in the liberal arts tradition and the Catholic faith from Kindergarten through 12th grade. The Academy is committed to promoting and cultivating in its students the life of the mind and the love of truth; an appreciation for the natural world and the heritage of human achievement; enduring friendships; a spirit of adventure; and the virtues of honesty, diligence, courage, piety, and personal responsibility. Through an ethos shaped by Catholic teaching and devotions and a balanced curriculum that includes the humanities, sciences, the arts, and athletics, Chelsea Academy provides students with opportunities for developing themselves into adults who are capable of making positive contributions to their families, places of work, and communities.
---
Philosophy
The purpose of a true education is to develop in a person a habit of being and a "culture of the Word." This arises both as a natural duty of parents to educate their children and as a solemn duty of the Church being faithful to her Lord. Such an education demands that students be introduced to and given the tools to apprehend all of reality—both in its natural and supernatural aspects. The very grammar of reality arises through the creative work of God who creates by "speaking" into existence all things. God's self-revelation of Jesus Christ being the Word of God adds to our understanding that "all things were made through him" and that as the Divine Logos all truth, goodness, and beauty finds its origin and end in him. Hence, a "culture of the Word" is, a set of concrete conditions whereby parents, faculty, students, and staff—together in a community of friendship—seek God. This is accomplished, firstly, with the recognition of God as our Father who is, therefore, due our worship and love. Secondly, it is the training of the intellect to seek the truth about things and to understand each of those things in the greater context of the symphony of reality. This implies the cultivation of awe and wonder at this symphony—its beauty, goodness, and the inexhaustibility of its contemplation. This understanding of things both natural and supernatural takes into account the unique creation that is the human person and concomitantly raises the question as to how one should act. A training in virtue then, rooted in the natural light of reason and given confirmation by Divine Revelation, gives students the tools to utilize their freedom in a way that conforms them more closely to Jesus Christ: to have the courage to overcome their fallen natures (a lifelong project), to choose wisely and act rightly in a variety of circumstances, to engage the wider culture with confidence and conviction, and to love God and neighbor more perfectly. As our patron, St. Thomas More put it:
[T]o put virtue in the first place, learning in the second; and in their studies to esteem most whatever may teach them piety towards God, charity to all, and Christian humility in themselves…These I consider the real and genuine fruits of learning, and I would maintain that those who give themselves to study with such intent will easily attain their end and become perfect.
---
The Chelsea Name
Chelsea Academy takes its name from the house at Chelsea of sixteenth-century statesman, scholar, and martyr Thomas More. Chelsea is located on the Thames, then, just outside of London. A man of great learning and virtue, More established at Chelsea a home in which he sought to teach his children "piety towards God, charity towards all, and Christian humility in themselves." As a leading Christian humanist of his day, More provided a classical education for all of his children and others of his household, most notably his daughter Margaret, who excelled at Latin. The great humanist Erasmus, who often visited More and his family at Chelsea, described his household (in the words of a More biographer) "as Plato's Academy on Christian footing." More was canonized by Pope Pius XI in 1935, four hundred years after his execution by King Henry VIII. Chelsea Academy offers an education that is inspired by the life and writings of St. Thomas More.
Motto: Domine ut videam (Lord, that I may see)
These words from the Gospel of St. Luke – Domine ut videam – are both a prayer and a reminder of what lies at the heart of education. Seeing involves recognizing, making distinctions, and understanding reality. Young children learn to distinguish a maple tree from an oak through careful observation. Older students are taught to see what Homer sees. For people of all ages, the effort made to see is the first step toward gaining knowledge about the world. As C.S. Lewis writes, "In coming to understand anything we are rejecting the facts as they are for us in favor of the facts as they are." We are learning to see. The blind man's prayer also reminds us that we must look to God in order to see fully. Faith in the unseen leads to the gift of sight. With Domine ut videam as its motto, Chelsea Academy seeks to assist its students in seeing things both earthly and eternal.
---
History
Foundation and Early Years
In the summer of 2006, Steve Lee and Father Edward Hathaway began discussions with several people in the area about founding an independent high school that would serve families interested in a liberal arts and Catholic education for their children. Having been recently assigned as pastor at St. John the Baptist Catholic Church, Father Hathaway was struck by both the great number of young people in the parish and neighboring parishes, and the fact that the closest Catholic high school to Front Royal was nearly an hour away. With children of his own approaching high school age, Mr. Lee was eager to be part of starting a school that would meet the apparent need.
At Mr. Lee's suggestion, Bart Beasley, a friend and businessman from California, volunteered to do a feasibility study for the project and to begin developing wider interest among families during the winter of 2006-2007. Based largely on a questionnaire that Mr. Beasley distributed at several area parishes, Father Hathaway, Mr. Beasley, and Mr. Lee decided to form a board committing themselves to oversee the founding of a school in the fall of 2008. Patrick Keats joined the board in the spring of 2007. Joseph McPherson and Sharon Hickson became members several months later.
In the late spring of 2007, the Chelsea board hired Jonathan Brand to serve as the school's founding headmaster and charged him with the task of making the necessary preparations for the opening in 2008. Among his tasks, Mr. Brand developed the school's mission, philosophy, curriculum, and policy. He hired the faculty and staff. He oversaw the build-out of the rental space in the Human Life International building. He secured the required permits, licenses, and tax-exempt status. He recruited and admitted the first students. He worked with several parents on a dinner-auction gala that attracted one-hundred and thirty people and served to generate support and raise money for the school in the spring of 2008.

In the fall of 2008, Chelsea Academy opened with thirty seven students in grades six through nine. Four students joined the school in the spring semester. Five-full time, three part-time, and two staff members made up the faculty and staff. With the addition of four new students, Chelsea finished its first year with forty-one students, all of whom were challenged to grow and develop themselves in and outside of the classroom in a variety of ways. The academic program proved to be rigorous and inspiring. Interscholastic sports teams were established for boys and girls each season. Students also participated in the choir. Houses and clubs met weekly. Mass was held every Friday. Highlights of the first year included an all-school hike, a poetry recitation and music recital, a choir concert, a canoe trip, a spring play, and the second-annual spring gala.

Expansion and Growth
Over the next three years, Chelsea added grades ten, eleven, and twelve and graduated its first class of seniors in 2012. Its enrollment increased to ninety students, and the school developed its academic program and extracurricular activities from the first year. Students played on middle school, junior varsity, and varsity sports teams in soccer, volleyball, and basketball; participated in science fairs, including the Shenandoah Valley Regional Science Fair at James Madison University; and performed in fall and spring plays. The school added three classrooms, including a new science lab, and welcomed two French students for extended stays.

From 2012-2016, Chelsea Academy grew to nearly 180 students in grades 4-12. Program developments included adding grades 4 and 5; creating a Lower School and Middle School choir class; partnering with the Virginia International Academy to offer an intensive one-year English program (with more than thirty students); introducing honors classes in English, History, and Science in grades 9-12; expanding its ESL offerings in conjunction with the Virginia International Academy (VIA) and international program; adding an annual alumni event; Chelsea has also enhanced its sports program by joining the Delaney Athletic Conference and the Valley Middle School Conference as well as adding cross-country, swimming, tennis, and flag football to its sports offerings. With the departure of founding headmaster Mr. Brand, Chelsea saw two succeeding headmasters take the reins: Bernardine Clark and Felix Hernandez. Their tenure saw Chelsea students continue to matriculate and succeed, achieving admission to fine colleges and universities. December 2020 was a significant milestone in Chelsea's history as His Excellency Bishop Michael Burbidge, Bishop of the Diocese of Arlington, granted canonical status to the school - a public recognition and approbation of Chelsea as an official Catholic school.
The Shenandoah Valley's K-12 Catholic School
In 2021, the Board of Directors hired John M. DeJak as headmaster. Ambitious goals were set for the 2021-2022 academic year, and due to the hard work of the Board, faculty, staff, and parents Chelsea saw victories on many fronts: Chelsea recruited and hired a top Chief Financial & Business Officer; a Director of the Lower School was hired and the curricular program was expanded to include grades K-3 beginning with the 2022-2023 academic year; the existing curriculum was reviewed and updated to achieve the twin aims of integration and cohesion; the fine arts curriculum was expanded to include formal classes in schola and drama; more rigorous criteria was established for honors courses; an all-school Schola Cantorum was established; a new campus was purchased which serves well the expansion of the school and provides much needed athletic fields, gymnasium, and chapel; a robust admissions process and superb Director expanded the student population from 147 (2021-2022 academic year) to 251 (2022-2023 academic year); school culture was reinvigorated through intentional spiritual and social opportunities; community outreach expanded with the establishment of the annual Chelsea Lecture, the reinvigoration of "Culture, Cocktails, and Conversation" (a project of the Chelsea Parents Association), and partnerships with local parishes St. John the Baptist and St. Peter - which have resulted in local parishioners donating to and building the St. Thomas More Chapel of Chelsea Academy. Chelsea was reaccredited by the Virginia Independent Schools Association in 2022. In addition, Chelsea has also improved various aspects of its operations. The school owns six vehicles and offers round-trip shuttle bus service to Winchester and Gainesville/Haymarket. The school created a new website and streamlined its business, admissions, financial aid and school information service processes.
Currently the Chelsea faculty is made up of twenty-five full-time and eleven part-time faculty and staff. Administrative positions have been both added and consolidated over the years. Currently, in addition to the Headmaster, the Administrative Team consists of: Chief Financial Officer, Dean of Students & Athletic Director, Dean of Lower School, Director of Admissions, Director of Facilities and Operations, and the Office Manager. In addition to these administrative positions, Chelsea has a College Counselor, Student Life Coordinator, part-time Chaplain, PR & Marketing Coordinator, and a Development Associate. The Chelsea Board of Directors has nine members.